Teslas, Porsches ruined at Alioto's San Francisco garage during brutal storms
SAN FRANCISCO - The storms and historic rainfall caused a lot of damage, death and destruction around the state of California in the last three weeks.
The rising waters also ruined a bunch of high-end cars awaiting repairs at Alioto's Garage on Folsom Street in San Francisco's Mission district. 
Specifically, 40 Teslas, Porsches and a few other vintage cars, Chris Alioto told KTVU on Tuesday. 
His wife also lost her Mercedes, and his garage has been forced to be closed on and off since Dec. 31, in a story first reported by the San Francisco Standard. 
"It's been a horrible situation," Alioto said. 
The cars – and their electrical components – suffered irreparable harm, Alioto said, because the water rose to waist-high levels inside the garage during the rains, which haven't let up since just after Christmas. 
Alioto said much of the blame should fall on San Francisco's Public Utilities Commission, which oversees the city's storm drainage system.
MORE: Tesla full self-driving system put to the test after Bay Bridge crash
For the last 15 or 20 years, Alioto said city crews have cleaned out the storm drains in his neighborhood every fall with massive vacuums – a practice he said stopped three years ago during the pandemic. 
"I haven't seen them out once since," Alioto said.
A San Francisco Public Utilities spokesperson said no stormwater system could reasonably manage the recent "unprecedented" rains. 
"To put it in perspective, over a 10-day period, San Francisco experienced more than 11 inches of rain, which is about 50% of our average annual rainfall," SFPUC press secretary Joseph Sweiss said. 
He said it was unlikely that clogged catch basins were the single cause of flooding in the Folsom area. 
He said if clogged catch basins were the problem, then flooding would have been persistent long after the storm. He suspects the intensity and duration of the rain exceeded the system's capacity.   
There are 25,000 storm drains in San Francisco; and Folsom Street is considered a flood-prone zone. 
Alioto's Garage is a third-generation family business that has been in operation at the Folsom location since 1974. 
Chris and Matt Alioto's grandfather started the business in 1939, and the family now operates six locations in the Bay Area. They are distantly related to the 36th mayor of San Francisco, Joseph Alioto, who served in the 1960s and 1970s. 
For the most part, Alioto's customers have been pretty cool about their water-logged cars.
"I thought it would have been way worse," he said.
Most, if not all, of his customers have insurance that will pay for the damage. Only the owners of some older cars were upset as their property was irreplaceable. 
"They've been supportive," Alioto said. "They realize it isn't our negligence." 
Alioto had to shut his doors during some of the stormy weather, and is now busy bleaching his floors and doing some remodeling work inside the shop. The damage to the garage itself is estimated to be half a million dollars. 
Meanwhile, Alioto is coordinating with other small businesses in the area, hoping to receive disaster relief from the Office of Small Business. 
Late Tuesday afternoon, Mayor London Breed's office announced plans to support small businesses impacted by flooding from the winter storms. 
Small businesses could be eligible for between $2,000 and $5,000 depending on their location in relation to the city's flood zones. 
The mayor's office said grants are available on a first come, first served basis depending on funding availability. 
Applications open Jan. 20 and are due by Feb. 10 at 5 p.m.  
For more information on the city's flood grant program, click here.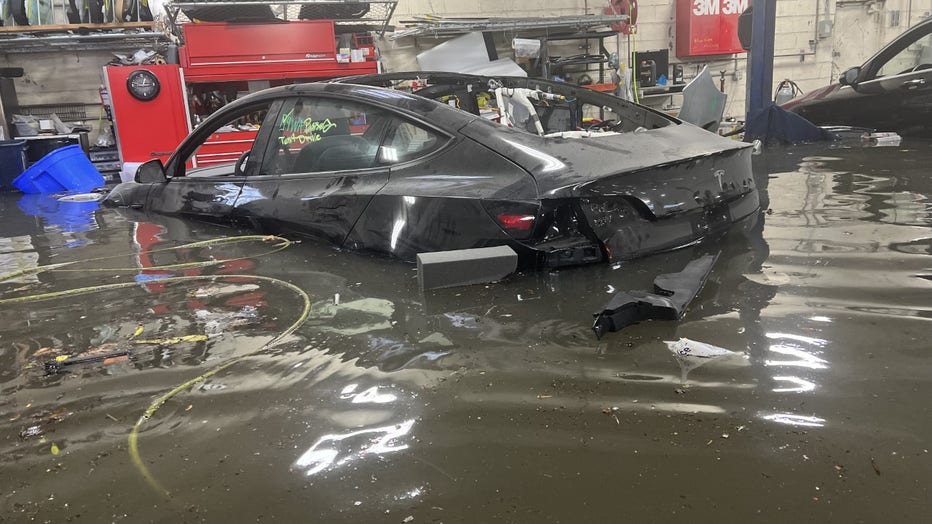 A Tesla inside Chris Alioto's garage on Folsom Street was submerged in the torrential storms. Photo: Chris Alioto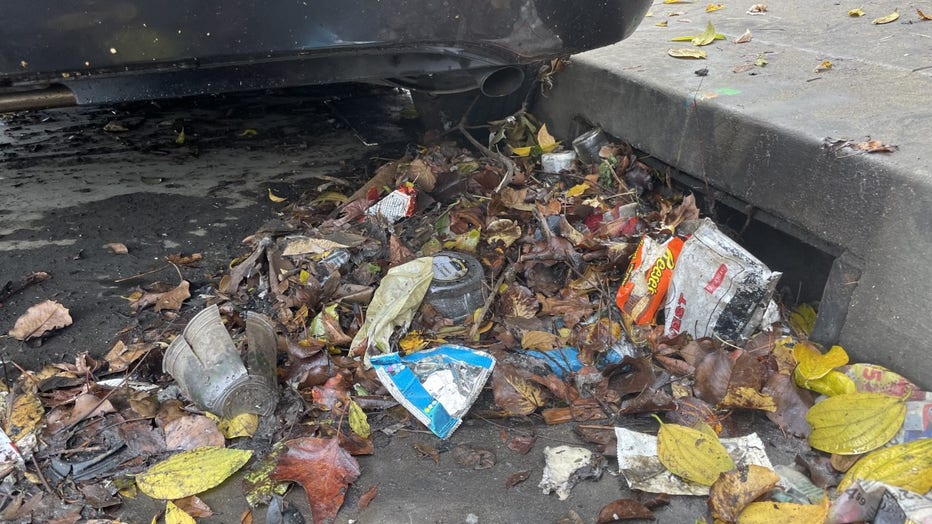 Debris clogging the storm drain on Folsom Street near Alioto's Garage. Photo: Chris Alioto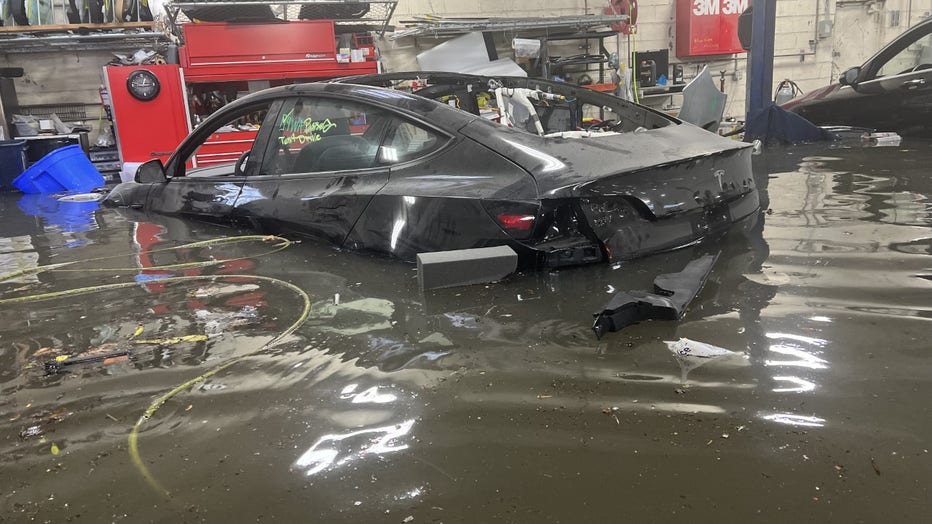 A Tesla inside Chris Alioto's garage on Folsom Street was submerged in the torrential storms. Photo: Chris Alioto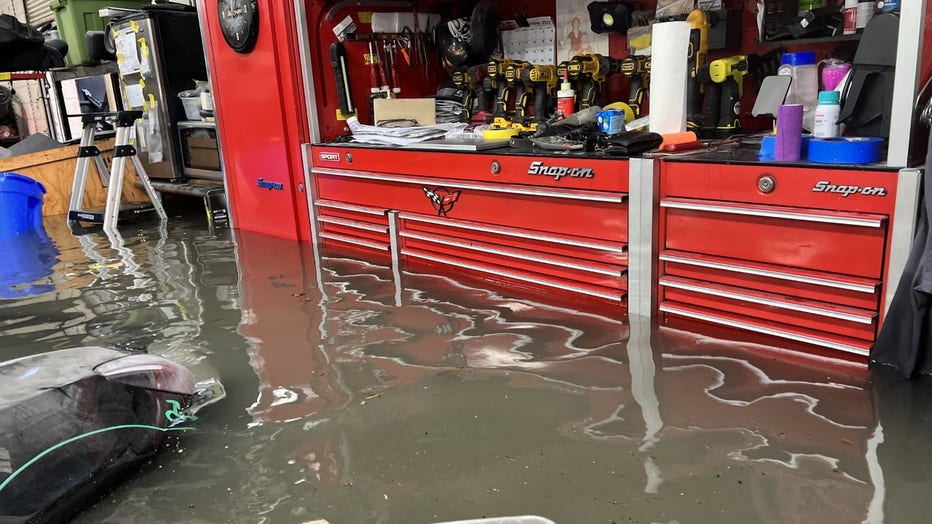 Water flooded out the inside of Alioto's Garage in San Francisco. Photo: Chris Alioto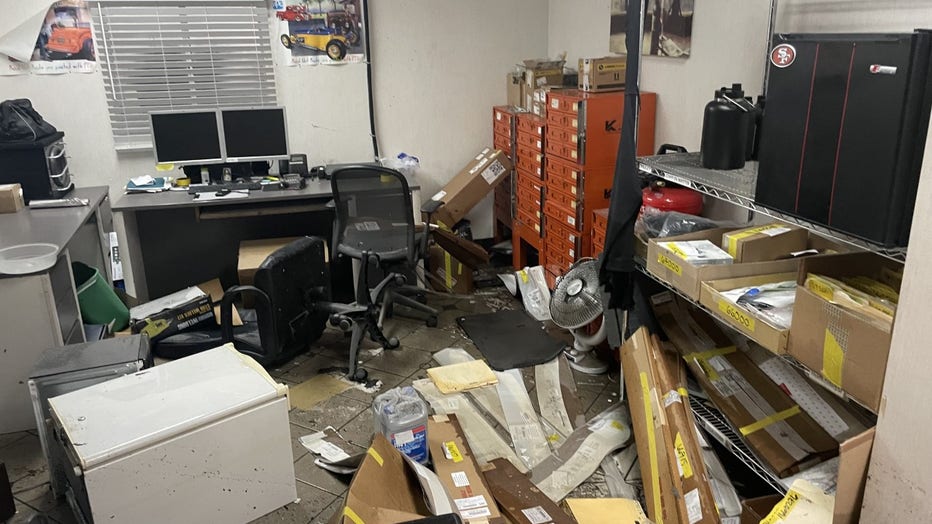 The office at Alioto's Garage was damaged with storm water. Photo: Chris Alioto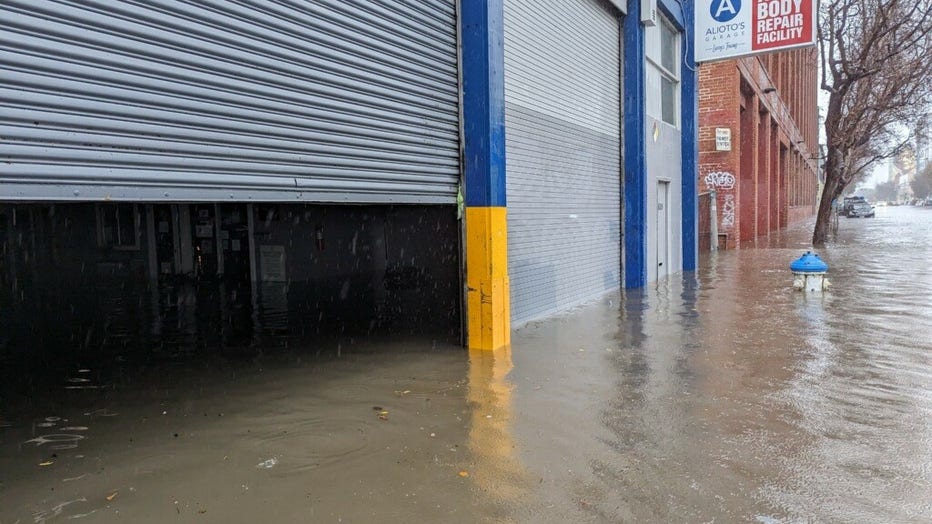 The water rose waist-high in front of Alioto's Garage in San Francisco.