Texas prison housing Elizabeth Holmes, 'Housewives' star Jen Shah offers business classes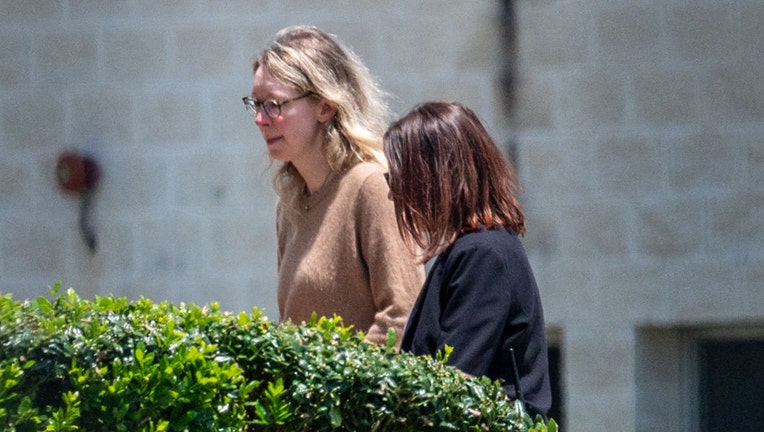 article
BRYAN, Texas - The federal Texas prison where Theranos founder Elizabeth Holmes will spend the next 11 years offers business classes, according to the Federal Bureau of Prisons.
Federal Prison Camp (FPC) Bryan in Bryan, Texas, about 100 miles outside of Houston, offers various educational programs for inmates, including "Administrative Assistant, Small Business, Medical Transcription and Coding, Accounting Technology" certificate programs, according to an employee handbook.
All inmates at FPC Bryan, which houses mostly white-collar criminals, are required to have a job for at least three months and can take a test to determine which job is the best fit for them. 
Detainees also have daily chores, such as mopping and making their beds, the handbook states.
INMATES HOPE TO BEFRIEND THERANOS FOUNDER ELIZABETH HOLMES AHEAD OF HER ARRIVAL AT TEXAS PRISON
Employees cannot, however, conduct a business without "staff authorization" at the prison.
'REAL HOUSEWIVES' STAR JEN SHAH TO SERVE PRISON TIME: CELEBRITY LAWYER ON WHAT REALITY STARS FACE BEHIND BARS
FPC also houses "Housewives of Salt Lake City" star Jen Shah, who was sentenced to 6.5 years in prison after pleading guilty to wire fraud in a telemarketing scheme targeting elderly victims.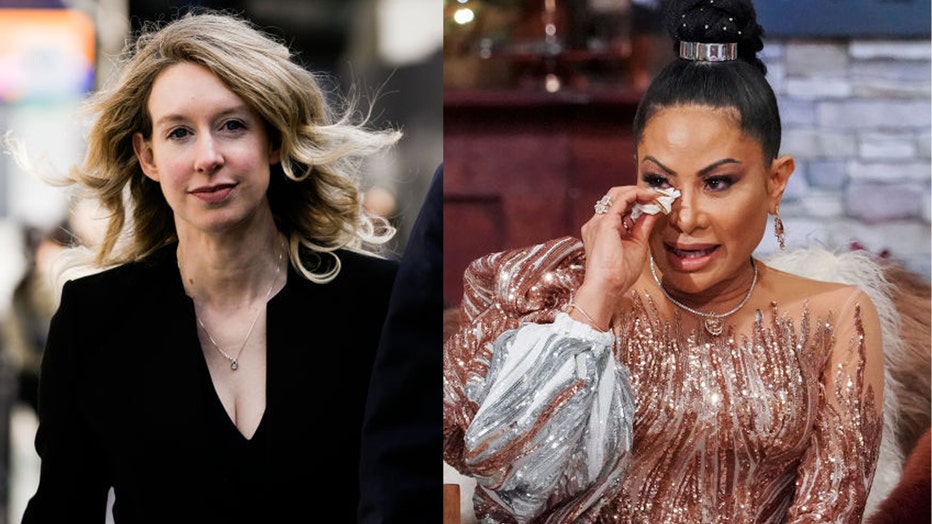 FILE IMAGES - Former Theranos CEO Elizabeth Holmes (L) and "Real Housewives of Salt Lake City" star Jen Shah are pictured. (Credit: Philip Pacheco & Heidi Gutman/Bravo/NBCU Photo Bank via Getty Images)
"Hotpockets" heiress Michelle Janavs served five months at FPC for her role in the college admissions or "Varsity Blues" scandal of 2019.
ELIZABETH HOLMES LOSES BID TO REMAIN OUT OF PRISON DURING APPEAL
Another noteable inmate includes former Hidalgo County Commissioner Sylvia Hanby-Espronceda, who fraudulently hired and employed illegal immigrants for childcare and housekeeping services at the county's expense, according to the Justice Department.
Holmes, a 39-year-old mother of two, was sentenced to 11 years in prison and ordered to pay $452 million in restitution to financiers for duping investors out of hundreds of millions of dollars by lying about her biotech start-up Theranos. 
The company, which was once valued in the billions, falsely claimed that it invented a machine that could run complex tests with just one drop of blood.
"Some people are like, 'I want to be her friend,'" FPC inmate Tasha Wade told The Wall Street Journal. "But other people are like, 'I can't believe that's all she got for taking all that money.'"
CLICK HERE TO GET THE FOX NEWS APP
The Federal Bureau of Prisons spokesman told the Journal that the average inmate serves 14 months — just a little over one-tenth of Holmes' sentence.
Fox News' Kassy Dillon contributed.