The new Aussie Firefighters calendar is here with a casting call to firefighters everywhere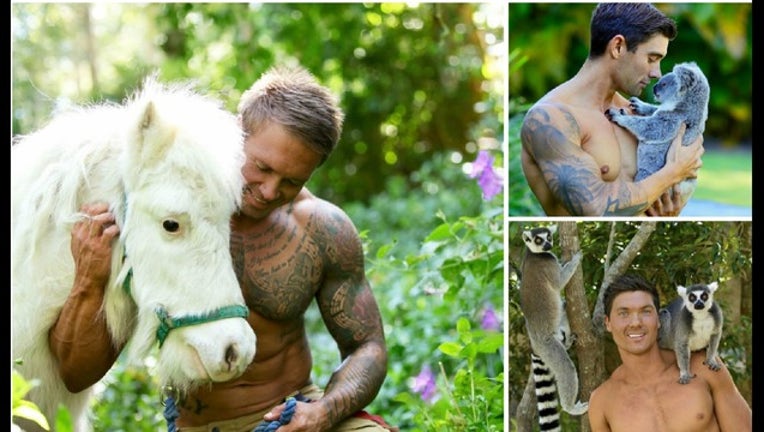 BRISBANE, Australia (KTVU) - Every year, a select group of very fit, topless firefighters in Australia are featured in a collection of calendars -- all in the name of charity. 
This year, with the release of the 2019 calendar series, comes a casting call to firefighters around the globe to take part in the annual tradition that has grown in international popularity and raised more than $2.8 million dollars for various charities.
Since 1993, the annual calendar collection has featured firefighters from Australia's Urban, Rural, Aviation, Armed Forces and Corporate fire-fighting services.
But next year, organizers are inviting firefighters from other countries to take part in their first ever International Firefighters calendar. 
"With the explosion of worldwide interest in the calendar, it only made sense for us to invite the hottest firefighters from around the globe here to the beautiful Gold Coast to be a part of the world's very first 'International Firefighters Calendar,'" said Australian Firefighters Calendar Director David Rogers.
Some of the calendars in the collection have animal themes, and this year, organizers added one featuring firefighters modeling with only cats. (With the holidays coming up, could be a gift idea for the cat lover in your life.) 
"The 2019 Cat calendar will join the always popular Dog, Animal and Hot Firefighter calendars to help raise money for charities around Australia and overseas," organizers said.  
As in the past, funds from the 2019 collection will be donated to the Australia Zoo Wildlife Hospital, organizers added. 
Donations have also gone to other wildlife organizations and animal rescue groups. 
"We are very excited to start working with local Australian and international animal shelters," Rogers said. "Even a small donation to these organizations can make an enormous difference and we look forward to expanding our support to these charities." 
The money raised from the calendars has also resulted in much needed donations to the Children's Hospital Foundation in Queensland, The Starlight Foundation in New South Wales, My Room Children's Cancer Charity in Victoria, The Cancer Council in South Australia and The Salvation Army in ACT, according to Rogers.
Organizers said they're excited to open up the fundraising campaign to firefighters in other countries.
With the addition of international firefighters to the next calendar collection, they said funds from the sales will be donated back to local animal charities located in the participants' countries.
With the casting call open to all countries, it could get quite competitive. Firefighters will be vying for only 11 spots.
Firefighters who are interested in being featured in the first ever International Firefighters calendar can apply by clicking here.
"The iconic Australian Firefighters Calendar has become one of the world's most loved calendars, officials said, "and now firefighters from around the world will make this a truly global phenomenon."