Thieves make off with safe containing $10K while elderly couple was distracted during home-invasion
SAN JOSE, Calif. - A woman and two accomplices escaped with a safe containing $10,000 during a San Jose home-invasion robbery where an elderly couple was distracted by thieves. San Jose police are investigating this incident. 
The daytime robbery happened Saturday, Oct. 27 at around 5 p.m. on the 1900 block of Story Road in San Jose. 
The victimized couple's grandson said the trio waited for him to the leave the home before they struck. 
Jeff Levine, with Roosevelt Park Neighborhood Association, issued a statement saying the three perpetrators, possibly all women, convinced the man who lives there to open the door to speak with him.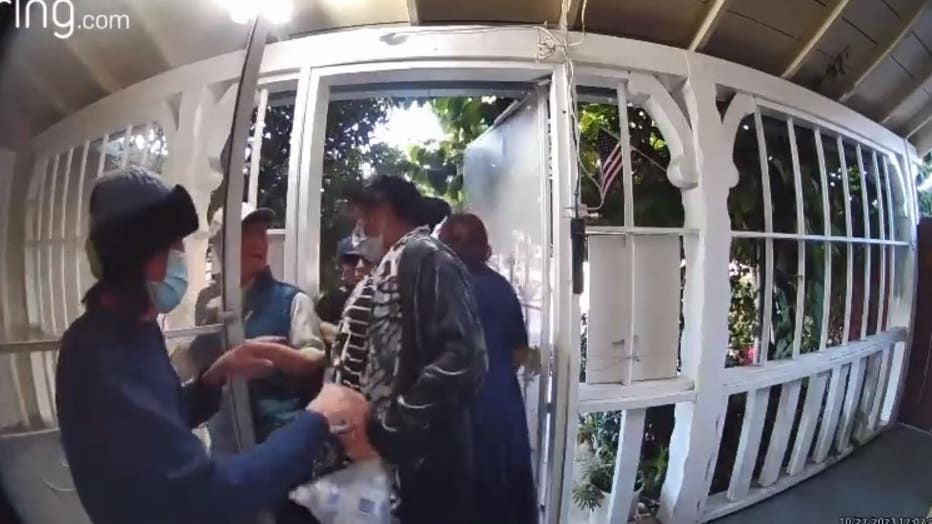 SJPD investigating a home-invasion robbery where a safe containing $10,000 was stolen from a distracted elderly couple. 
"They asked him politely about his front yard garden and if they could pick some flowers," Levine wrote. While two of the women distracted the homeowner, the third entered the home without permission and was said to have rifled through the bedrooms, closets and made off with the safe and cash. 
The couple tried to stop the criminals once they realized what was happening, but were overpowered by the three women, who left in a white van, Levine said. 
KTVU has reached out to San Jose Police Department for more details on this story. They only said the case is open and ongoing. 
KTVU's Henry Lee contributed to this report.