Thousands gather in San Francisco to watch US win the World Cup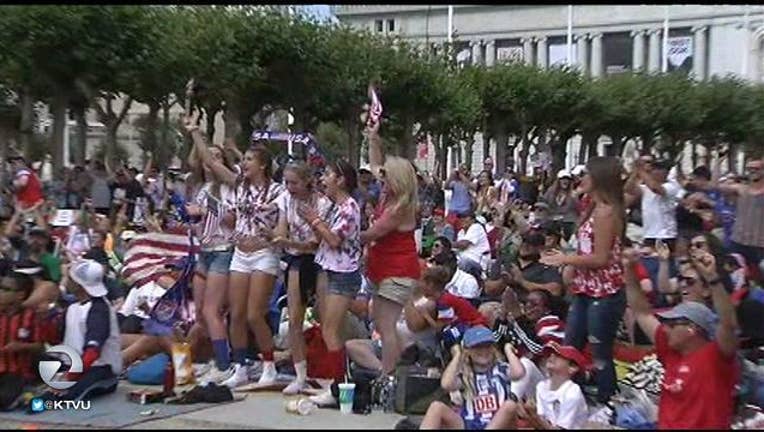 article
SAN FRANCISCO (KTVU) - San Francisco's Civic Center Plaza was packed with Women's World Cup soccer fans.
An estimated 3,000 people came to watch the final match on a big screen TV outside City Hall.
"I think it makes kids really excited about sports," said Lisa Bransten, Director of Partnerships for San Francisco Recreation and Parks Department. "It really brings the city together."
The plaza was a sea of red, white, and blue. With each goal, they erupted in cheers.
"I'm thinking about 2011," Britt Santander said as she watched the game. "Oh my! We are taking what is ours back from Japan," she said referring to the last World Cup.
The United States got on the scoreboard early and dominated. "We are absolutely number one," Santander asserted. "We told Germany they are not number one, and now we're telling Japan that we are the world champs."
In the end, USA took the World Cup with a convincing 5-2 win over Japan. The crowd at Civic Center Plaza went wild cheering, "USA, USA..."