Town hall meeting Thursday on fatal officer-involved shooting in Excelsior District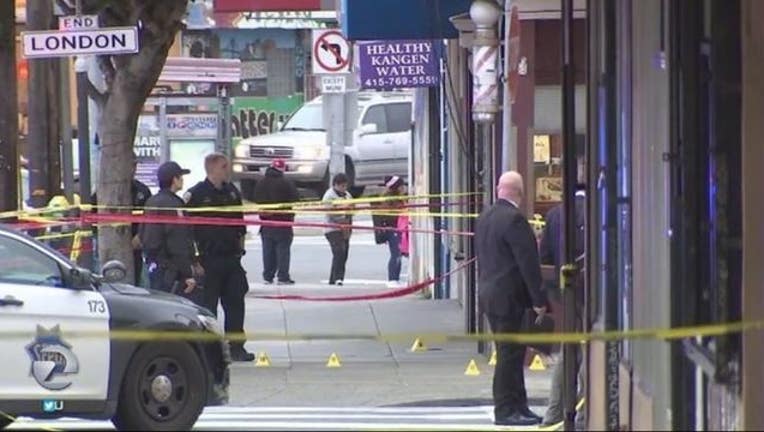 article
SAN FRANCISCO (BCN) - San Francisco police have announced they will hold a town hall meeting Thursday evening to discuss an officer-involved shooting in the Excelsior District last week that resulted in the death of a 21-year-old man and injured five others, including an officer and a juvenile.
The town hall will be held at 6 p.m. at Balboa High School located at 1000 Cayuga Ave., police said.
Police have revealed little information about the March 21 shootout, which killed Suisun City resident Jehad Eid.
According to police, the incident unfolded around 4:30 p.m. after officers responded to a report of a man with a gun near the 200 block of Amazon Avenue. Officers then confronted several people inside a business near the corner of Geneva Avenue and London Street and gunfire was exchanged.
The injured officer was taken to Zuckerberg San Francisco General Hospital where he was in fair condition.
Eid was also taken to the hospital, but despite life-saving efforts he died a short while later, police said.
The condition of the minor who was shot was not released.
The other three victims are all men. One suffered life-threatening injuries while the two others were in fair condition, according to police.
Eid's younger brother Tariq Eid described him on Twitter as a hardworking man whom he looked up to, saying he "would always give back to the community."
The shooting is being investigating by several agencies, including the Police Department's Homicide Detail, the District Attorney's Office Independent Investigations Bureau, the Department of Police Accountability, the police Internal Affairs Division and the city's medical examiner's office.