Town hall on mental health in AAPI community held following mass shootings
MILPITAS, Calif. - Congressman Ro Khanna (CA-17) led a town hall on Saturday in Milpitas to address AAPI hate crimes and mental health in the Bay Area's Asian American community following back-to-back mass shootings; first in Monterey Park then Half Moon Bay. 
Many of the victims in both mass shootings were Asian Americans, and Rep. Khanna says his office has been fielding calls ever since.
"People just afraid, concerned, anxious about being Asian American in the United States," said Khanna. "These shootings, even though the perpetrator was Asian American, I think they triggered for so many in my community a sense of vulnerability."
The motives of the alleged men behind both mass shootings are still being investigated, but early reports suggest mental health may have played a role. Several in the audience said they were concerned about the extent to which the issue of mental goes unspoken in the AAPI community.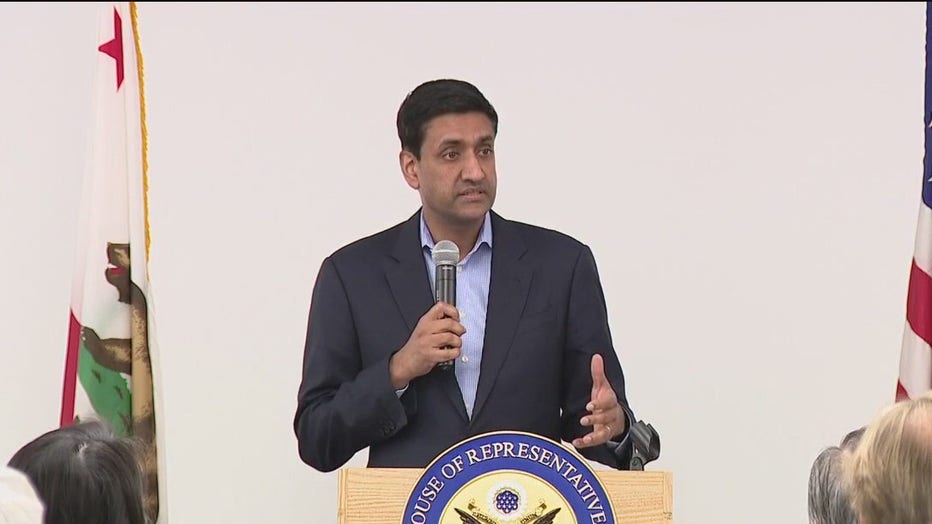 "I think it's something that needs to be addressed. There's a lot of stigma, a lot of culture stigma, depending on which community you come from, but I think just overall, mental health needs to be addressed more," said Anh Nguyen of San Jose.
Others in the audience advocated for more programs targeting youth.  
PREVIOUS COVERAGE: Hundreds gather in Half Moon Bay to remember shooting victims
"How can we identify the troublemakers, or gun shooters, right from the early stage," said a man in the audience.
Santa Clara councilman Kevin Park said the topic of mental health hits close to home for him. Several of his family members struggle with the disease. Park offered support for early-age programs but added that the programs should be taken a step further.  
"As children come into the headlines more and more not just as victims, but also as perpetrators, we need to teach them, not just with programs, but consistently, across the board what is normal and what is not normal so that they can recognize within their families, their parents in many cases, their friends, or even amongst themselves," said Park.
RELATED: Half Moon Bay farmworkers describe horror of mass shooting
Meantime, others attending the town hall pushed for the Asian American community to become more engaged on the issue of gun control at the local level.
"We need to be a part of the conversations around gun violence. Is our community really at the table when these discussions occur? Are we part of those conversations? We can be," said a woman attending.
Khanna says he is planning to hold another town hall on the topic on Feb. 17 at the Berryessa Community Center in San Jose.