Traffic crash slows San Mateo Bridge commute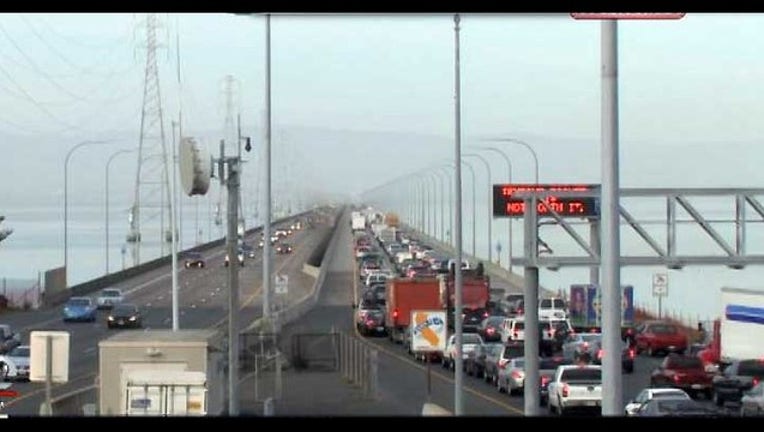 article
HAYWARD, Calif. (KTVU) – A multi-vehicle crash with injuries on the San Mateo Bridge during Thursday morning's commute triggered a massive traffic jam that spanned several miles, according to the California Highway Patrol.
The chain reaction crash in the fast lanes took place around 6:45 a.m. in the westbound lanes right before the high rise. A SigAlert was immediately issued for the span as traffic ground to a near halt.
The conditions of the injured were not immediately available.
It took Caltrans crews and emergency workers nearly an hour to remove the injured and the damaged vehicles from the roadway as traffic backed up through Hayward.
The CHP was advising drivers to use the Dumbarton Bridge to the south for their commute across the Bay.