Tree falls, causes major damage to Cupertino home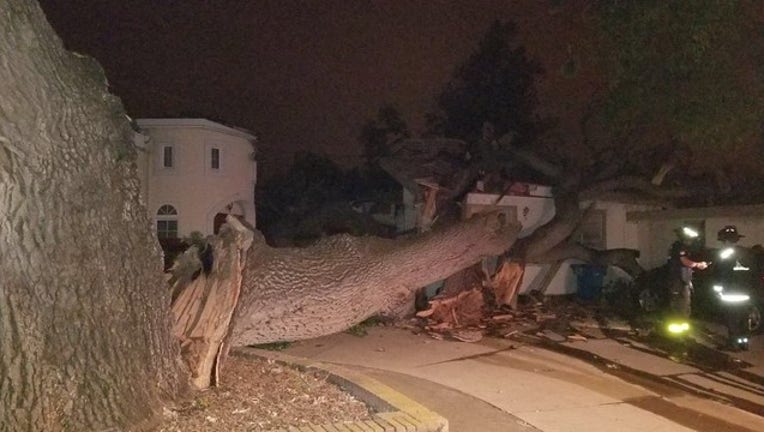 CUPERTINO, Calif. (BCN/KTVU) - No one was injured but a house on Newsom Lane in Cupertino sustained serious damage when a large bough of a tree broke off and fell on the house early Sunday morning, the Santa Clara County Sheriff's Office said.
The bough that fell was, essentially, half of a large tree - about 10 feet in diameter.
The bough itself was three to four feet in diameter, and about 50 feet long, said sheriff's Deputy Mike Low.
The homeowner and his kids were in the house when the tree landed on it at about 1:40 a.m. Sunday, Low said, but no one was injured.
The San Jose Fire Department also responded to the scene.