Tree topples, totals parked Toyota in San Francisco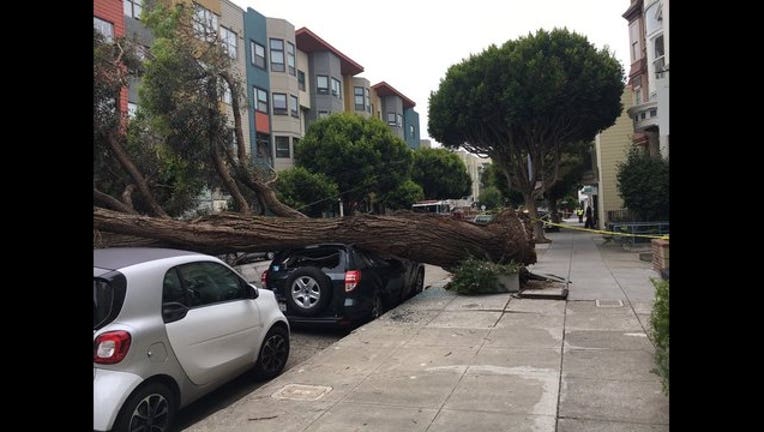 SAN FRANCISO (KTVU) - A Toyota was no match for a massive toppled tree in San Francisco Thursday afternoon. 
San Francisco Fire Department tweeted a series of photos showing the damage a tree caused at 2135 Sutter Street near Pierce in the Western Addition. The Toyota, possibly a RAV4, was said to be totaled.
Two other cars had minor damage, but no one was injured. 
The fire department tweeted that the road was blocked, which was apparent from the photos. The Toyota was completely bent out of shape with its windows shattered. A planter with flowers appeared to be crushed and part of the sidewalk was uprooted at the tree's base.