Truck strikes San Francisco building, high voltage wire down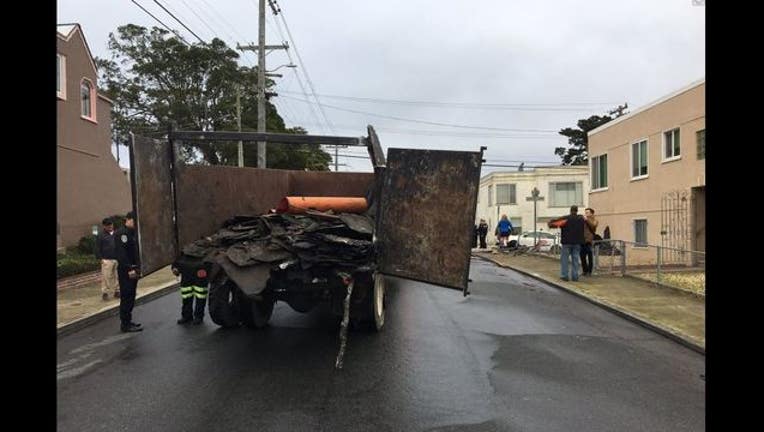 article
SAN FRANCISCO (BCN) - No one was injured when a commercial dump truck crashed into a home Tuesday morning in San Francisco's Merced Heights neighborhood, according to police.
 At 8:17 a.m., officers and firefighters responded to a crash in the 200 block of Monticello Street.
According to Officer Robert Rueca, the large truck was traveling on Shields Street at Monticello Street when it somehow struck a fire hydrant, two stops and a light pole before crashing into the house.
The damage to the home appeared superficial, Rueca said. However, San Francisco Department of Building Inspection officials responded to the scene to as a precaution.
The crash also caused high-voltage wires to fall down and PG&E crews responded to assess the damage.
Officers cited the truck's driver for not having the proper license to operate the dump truck, as well as for not being able to provide proof of insurance, and released him at the scene, Rueca said.