Trump gets invite to see California high-speed rail projects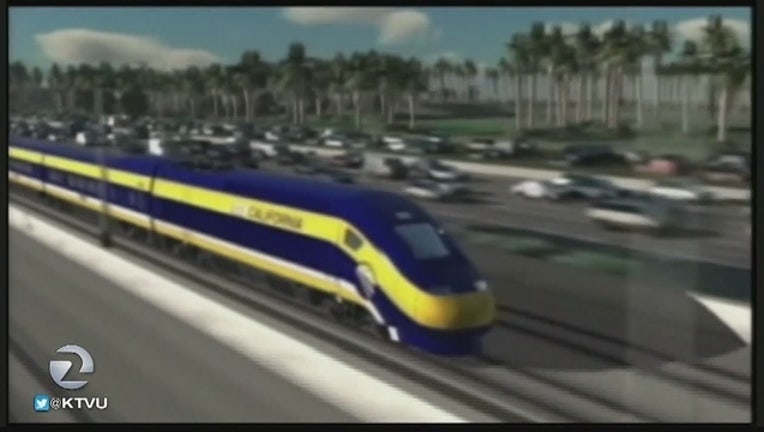 article
SAN DIEGO (AP) - California Gov. Jerry Brown on Monday invited President Donald Trump to visit the state's high-speed rail construction projects while he is in the state this week to examine prototypes of the wall he wants to build along the U.S.-Mexico border.
"You see, in California we are focusing on bridges, not walls. And that's more than just a figure of speech," Brown said in a letter sent to Trump, who is scheduled to arrive Tuesday on his first visit to California as president.
Activists on immigration and environmental causes planned protests late Monday morning at San Diego's Chicano Park and in the evening at a federal building.
Similar protests were being organized for Tuesday on the U.S. and Mexican sides of the border.
Trump's visit comes just days after his Justice Department sued to block California laws designed to protect people living in the U.S. illegally and U.S. Attorney General Jeff Sessions followed up with a speech in Sacramento that was immediately denounced by Brown, who accused the Trump administration of being "full of liars."
California Attorney General Xavier Becerra, who has sued the Trump administration more than two dozen times within the past year, said he hopes the president will take away lessons about the state's economic prowess, its strict gun laws and its environmental focus from his visit. And he vowed to keep fighting to against effort to "send us backward."
"By the time he leaves California, he'll find that where California has been the nation will go, that California is a trailblazer, a pace setter and an innovator," he told reporters Monday.
Brown, a Democrat, made no mention of the immigration dispute in his invitation letter, which noted past presidential visits to California by George W. Bush, Harry S. Truman and Lyndon B. Johnson and emphasized the strength of California's economy and its job growth.
"After you've examined your wall prototypes on the border, I invite you to head north to the Central Valley - the heart of California. Here in cities like Fresno and Madera more than a dozen bridges are being built for the nation's first and only High-Speed Rail line," Brown wrote.
He said California thrives "because we welcome immigrants and innovators from across the globe."
The high-speed rail project has put 1,700 people to work, Brown wrote.
"We have a world-class train system under construction. We invite you to come aboard and truly 'Make America Great Again,'" the letter said.
___
Ronayne reported from Sacramento. John Antczak contributed from Los Angeles.