Trump used classified folder as bedroom lamp shade 'so he could sleep at night,' attorney says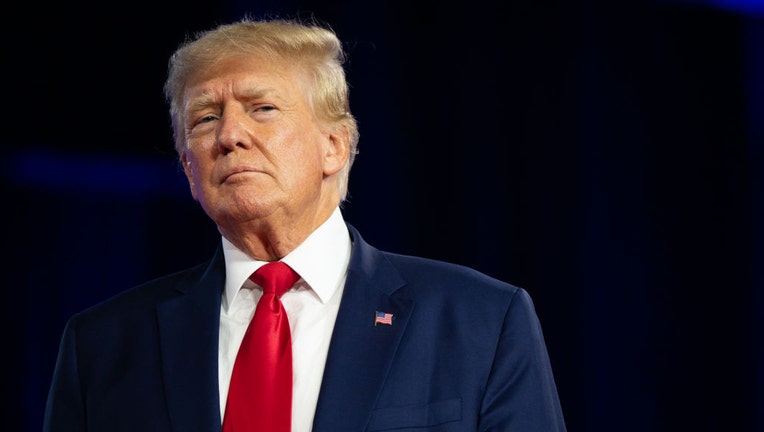 article
Former President Donald Trump's reportedly used a "classified" folder as a lampshade next to his bed to help him sleep at night, according to his lawyer.
During an appearance on CNN Sunday, Trump's attorney Timothy Parlatore revealed the "Classified Evening Summary" folder was found in a peculiar location after being subpoenaed by the Department of Justice (DOJ).
"He has one of those landline telephones next to his bed, and it has a blue light on it, and it keeps him up at night. So he took the manila folder and put it over, so it would keep the light down, so he could sleep at night," Parlatore said.
"It's just this folder. It says 'Classified Evening Summary' on it. It's not a classification marking. It's not anything that is controlled in any way. There is nothing illegal about it."
TRUMP TEAM TURNS OVER LAPTOP, ADDITION CLASSIFIED DOCUMENTS MONTHS AFTER INFAMOUS MAR-A-LAGO RAID
Parlatore did not say how long Trump used the empty folder as a shade next to his bed.
The lawyer also noted that Trump's legal team completed their sweep of Trump's residences back in December, after a months-long investigation into classified materials.
MIKE PENSE'S FORMER ADVISER SAYS DOJ SUBPOENA ACTS AS 'SECURITY BLANKET FOR EX-VP'S POSSIBLE 2024 RUN
As the investigation continues, it was most recently discovered that an aid to Trump had scanned classified documents onto a laptop, but that she was unaware of the classification marks on the papers at the time. The laptop was recently turned over to authorities as part of the investigation.
Parlatore said that additional material keep popping up because "the White House does not have proper procedures for handling classified information."
Trump's legal team is currently cooperating with the DOJ's ongoing investigation into the classified documents, following the August raid on the former president's Mar-a-Lago home.