Twins' Graham sports stirrups for vision-impaired mom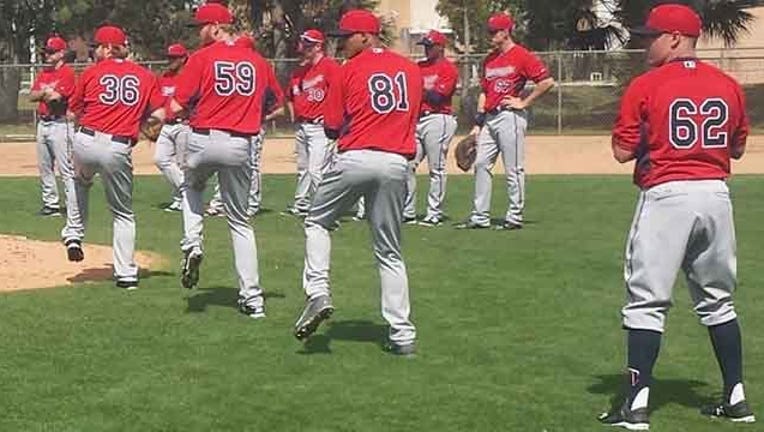 article
ST. PAUL, Minn. (FOX SPORTS) - J.R. Graham of Livermore, California doesn't wear stirrups as a fashion statement. He's not wearing them to look cool.
He wears them so his mom can watch him play baseball.
Graham, a right-handed pitcher who was taken by the Twins in the December Rule 5 draft after spending four years in the Atlanta Braves organization, has worn the stirrups since his Little League days. 
Julie Graham is legally blind. She was born with Best Disease, a rare retina disorder that has caused her vision to deteriorate through the years. Though she can tell there are players on the field, she can't distinguish details, and she can see better out of her periphery than straight ahead. That means she sometimes has trouble picking out her son. That's where the stirrups come in.