Twitter cracking down on child sexual exploitation material on site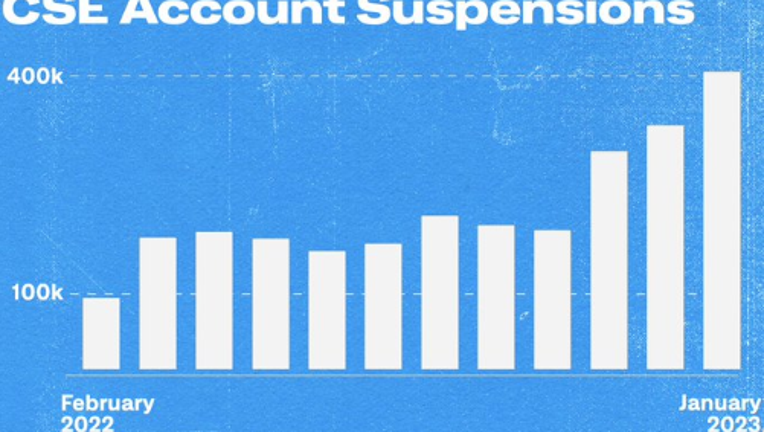 article
SAN FRANCISCO - Twitter announced Wednesday that it will be more aggressive in dealing with child sexual exploitation on its platform and has implemented changes. 
The social media site said their most recent approach is to "severely limit" the reach of any content they suspect contains CSE by removing the content and suspending any and all accounts involved. 
Twitter officials reported that in January, around 404,000 accounts that were allegedly involved in such content were suspended. The accounts are accused of creating, distributing, or engaging with the explicit material. Twitter did not specify what "engagement" meant with the content, such as "liking," sharing, or retweeting.
RELATED: 13 is too young to join social media, US surgeon general says
There has been more than a 112% increase in account suspensions containing CSE since November, Twitter said.
The platform also said another measure implemented was the "reducing the number of successful searches for known CSE patterns by over 99% since December."
"Our goal is to reduce both the amount and reach of CSE material. Not only are we detecting more bad actors faster, we're building new defenses that proactively reduce the discoverability of Tweets that contain this type of content," said Twitter Safety.
You can report children being sexually exploited online here.
O. Gloria Okorie is a digital reporter for KTVU. Email O. Gloria at o.gloria.okorie@fox.com or call her at 510-874-0175. Follow her on Twitter @ogloriaokorie.