Two dead in head-on collision in Sonoma County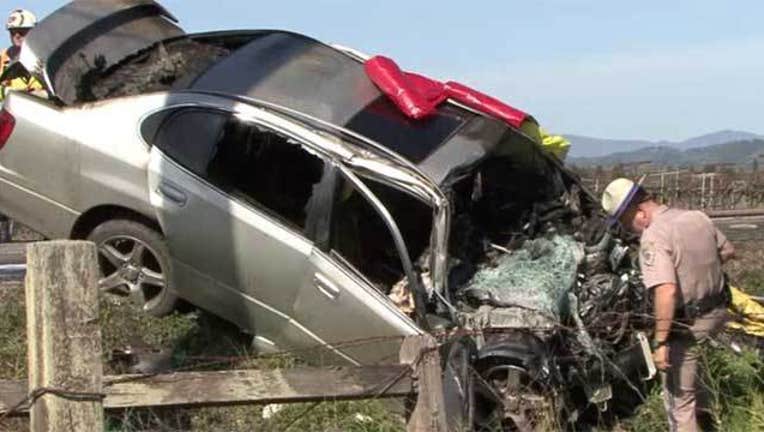 article
SONOMA COUNTY, Calif. (KTVU and wires) -- Two drivers were killed in a head-on collision on River Road west of Santa Rosa Monday afternoon after one of them tried to speed past vehicles in a no-passing zone, a California Highway Patrol officer said.
On Monday at approximately 2:33 p.m. CHP officers responded to a call of a head on collision on River Road just west of Laughlin Road. According to witnesses, the driver of a 2001 Lexus sedan traveling westbound on River Road was driving recklessly, passing over double yellow lines and speeding.
The Lexus was in a long line of other vehicles just east of the Martinelli Winery when it attempted to pass them at a high rate of speed. The Lexus pulled into the eastbound lane in front of an oncoming Ford Ranger pick-up.
Both vehicles appeared to swerve toward the shoulder to avoid each other, but still collided head on. The Lexus landed on the right shoulder and caught fire. The Ford was thrown into a driveway on the south shoulder suffering major front end damage and pinning the driver inside.
Both drivers were declared dead at the scene. The driver of the Ford was a 58-year-old male Windsor resident. The driver of the Lexus was not immediately identifiable due to injuries caused by the fire.
River Road remained closed at Laughlin Road and Olivet Road until about 5:45 p.m. The investigation into the fatal crash is ongoing.