Two headed calf born in Florida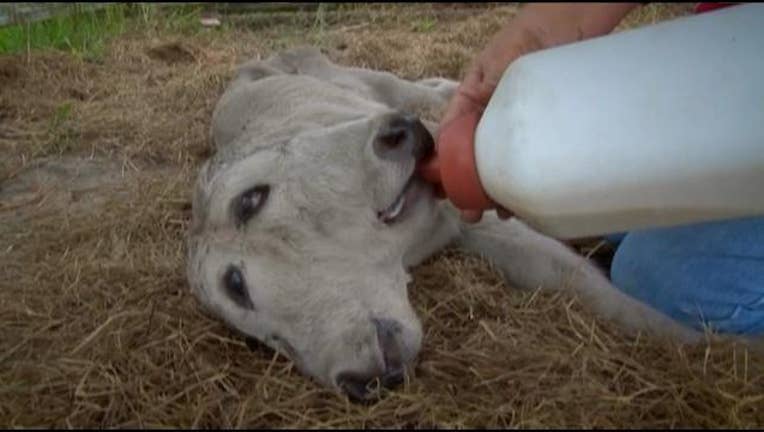 article
GLEN SAINT MARY, FL- Farmers in Florida were left scratching their heads, after a cow gives birth to a two-headed calf.
Her name is Annabel.
The two-headed calf was born earlier this week, complete with four eyes, two mouths, two noses and two ears.
However, Annabel is not in good health.
Her head is too heavy for her body, and veterinarians say her heavy breaths are worrisome.
"I don't think it was meant to be for something like this to live. You know, I don't think she's going to make it," said farmer Carolyn Crews, "It'll be something that we probably never seen in our lifetime. I never dreamed of such a thing happening."
Owners of the farm say they feed the two-headed calf at least four times a day.
Animal experts say a birth like this happens every one-in-400 million times.