Two injured after vehicle crash into Fairfield pizzeria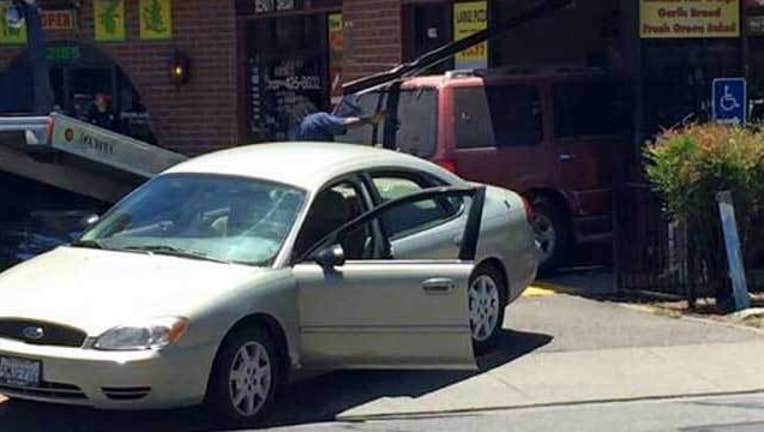 FAIRFIELD, Calif. (KTVU and wires) -- Two people were injured when a SUV crashed into a pizza restaurant in Fairfield late Monday morning, a police sergeant said.
The maroon SUV crashed into the New York pizza restaurant in the 2100 block of North Texas Street around 11:35 a.m., Fairfield police Sgt. Matt Bloesch said.
The SUV severed a gas line to a pizza oven and came to rest in the kitchen. Police subsequently evacuated adjacent businesses, according to Bloesch.
The 51-year old Fairfield man who was driving the SUV was able to walk away from the crash and was taken to a local trauma center, Bloesch said.
The SUV was traveling north on North Texas Street, turned right on Pacific Avenue and struck four cars before it crashed through the pizzeria, according to Bloesch.
The driver of one of the vehicles was taken to a local hospital with injuries that are not thought to be life threatening, Bloesch said.
The cause of the crash is under investigation.