U-Haul full of puppets from touring theater production stolen in San Francisco hotel lot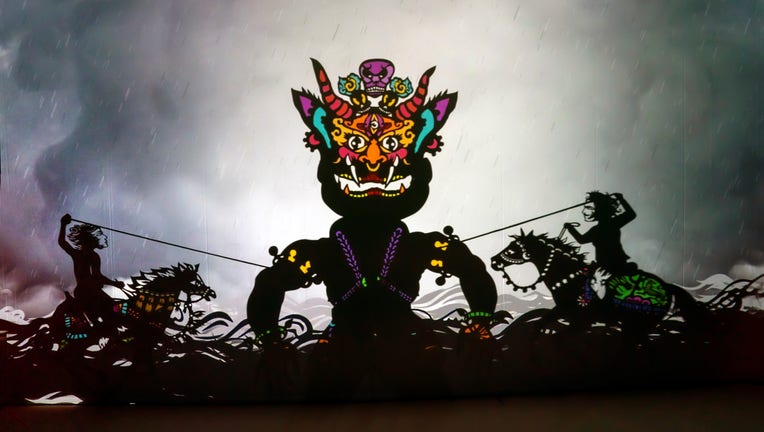 article
SAN FRANCISCO - A theater production company says their U-Haul containing 500 handcrafted puppets, among other items, was stolen from a San Francisco hotel parking lot early Monday morning. 
Hamid Rahmanian, creator and director of Persian puppet theater show, Song of the North, said surveillance cameras from San Francisco Comfort Inn By The Bay show two men stole the truck and all of its contents, amounting to the show's entire production, at around 2:30 a.m. The hotel is located at 2775 Van Ness Avenue at Lombard Street. 
Other stolen items include; intricate masks, costumes, props, projectors, and multiple scenic elements. 
A spokesperson for the production said the truck was carefully packed for its planned trip to Seattle. The production had just completed four performances Oct. 20 through 22 at Fort Mason's Cowell Theater. 
The spokesperson said they hope San Francisco police are able to find the U-Haul with all of its contents intact. 
Rahmanian, a Guggenheim Fellow, debuted his show in Paris last year to rave reviews. The show was three years in the making. It includes authentic historic designs of ancient Iran. Rahmanian was waiting to hear back from SFPD. The victims are working with police and officials at City Hall to get their items back. Late Monday night, Rahmanian told us unfortunately they've received no word yet on the whereabouts of the truck. 
"This is a huge blow to have the truck stolen in the night and to potentially lose the production contents. We ask for the help of the community to tell us if you see an abandoned U-Haul truck with AZ plates. The creators and company artists just want their production back so we can continue to tour, share this epic story," the spokesperson's release read. 
Song of the North is based on the epic Persian poem of the "Shahnameh" (Book of Kings). The story dates back to 1,000 A.D. and is well-known throughout Central Asia.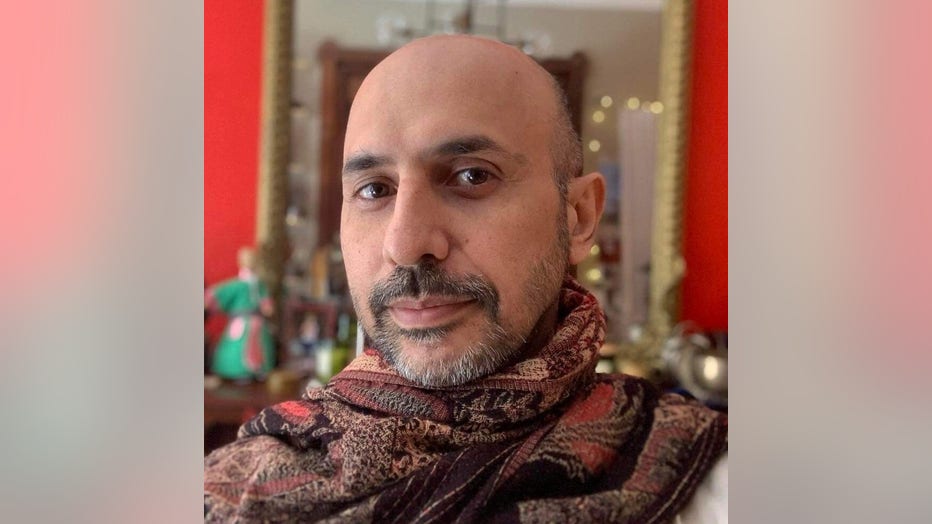 Hamid Rahmanian, creator, designer and director of Song of the North. 
Rahmanian said he parked the truck Sunday at around 9:30 p.m. in the hotel lot. At first, when he realized it was missing, he thought someone had called to have it towed. But no one called a towing company. He said his initial reaction was hysteria. He was devastated that years worth of his life's work had suddenly vanished. 
SEE ALSO: Family's rental truck stolen, torched 2 days after move back to Bay Area
"I've been doing this 15 years," he said. Rahmanian said the next stop at Seattle's Meany Center had already sold 1,300 tickets. As far as what he'll do now, he says, "I don't know." 
He said he and his wife, who is his producer, are talking to agents and are considering showing a recording of a previous performance or canceling the Seattle show altogether. 
For Rahmanian, the production is poignant because it sheds light on his culture in a more positive way. He says the show helps create diversity, which is important, especially for Iran, "which has been demonized in the years since the Islamic Revolution." 
Rahmanian said people of all ages, adults and kids alike, have enjoyed this production and that his previous show, Feathers of Fire has been to San Francisco at least 12 times before. 
We will keep you updated with the latest developments on the stolen U-Haul.