Union City police arrest suspect after woman stabbed to death
UNION CITY, Calif. - Union City police on Thursday arrested a suspect after a woman was stabbed to death at the Tropics Mobile Home Park, and two others were injured.
Carlos Daniel Hernandez, 21, of Mountain View, who had escaped for hours, was arrested shortly before 1 p.m. after he stole a car belonging to one of the victims and eluded police initially during a chase, said Union City police Sgt. Jean Jimenez.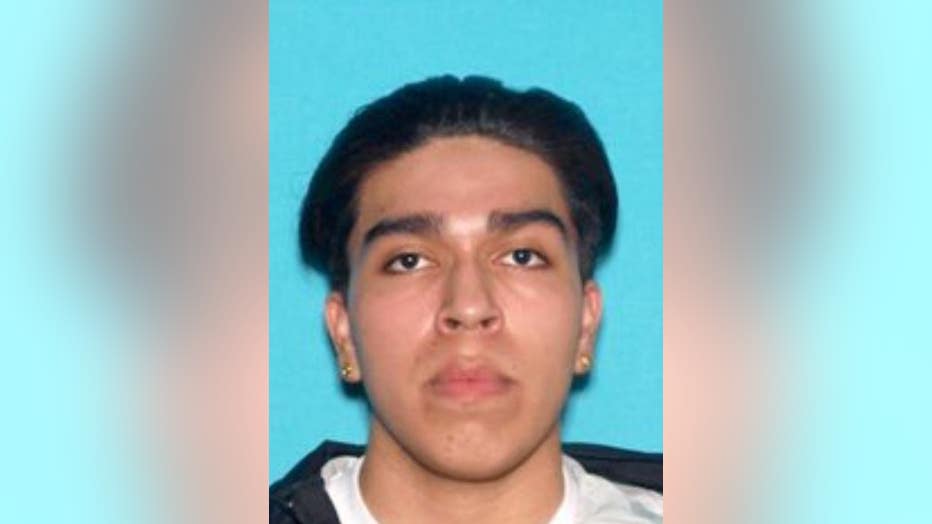 Carlos Daniel Hernandez, 21, Mountain View. 
Five hours earlier, police were called out about 8 a.m. to the mobile home park at located at 33000 Almaden Boulevard after someone reported that someone had been stabbed.
When they got there, police said they found three people with injuries.
One woman was pronounced dead at the scene, police said.
Two others – a woman and man who residents say were also stabbed – were taken to the hospital. The man, who had been riding a bicycle, was also possibly hit by the getaway car. 
His bicycle was left at the scene. 
The pair is expected to live.  
Marc Bockman, who lives at the mobile home park, said he's upset about "outside people coming in and causing problems."
He added that normally this community is "normally, very quiet." 
New Haven Unified School District officials said that Logan High School, about two miles, was briefly placed on a lockdown about 8 a.m. because of police activity, but that it was lifted in less than half an hour.
Union City police asked people to stay away from Almaden Boulevard and Tropicana WAy. Oct. 5, 2023 
SkyFox flew over the mobile home park, which showed a bus and a black car roped in by yellow crime scene tape. 
Union City had three homicides last year. 
The stabbing is being investigated by Union City Police Department's Investigations Unit.  
If anyone has information, they should ask for Detective Andrew Smith at 510-458-3310 or AndrewS@UnionCity.org. Information may be left anonymously at 510-675-5207 or at tips@unioncity.org.
Henry Lee is a KTVU crime reporter. E-mail Henry at Henry.Lee@fox.com and follow him on Twitter @henrykleeKTVU and www.facebook.com/henrykleefan.