UNLV, Raiders reach agreement on upcoming football stadium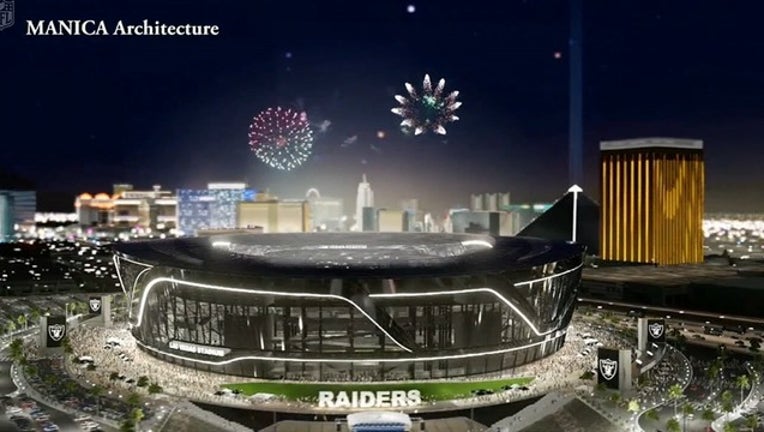 article
LAS VEGAS (AP) - The latest stadium draft agreement between the Raiders and UNLV will allow the university to keep significant control of major revenue on the days it plays at the upcoming billion-dollar football stadium. 
According to the new draft of the joint-use agreement, UNLV will be allowed to sell as many as 70 percent of the anticipated luxury suites. The agreement will also allow UNLV to keep the revenue from those sales along with revenue from club level and non-premium seats. 
It's a change from the first draft terms which gave the Raiders exclusive right to sell luxury suites and club seating for UNLV footballs games, while only giving UNLV a fraction of the revenue. 
University regents will review the draft during a special meeting Jan. 4 and consider approval Jan. 19.