'Unreal': Steph Curry hits 5 straight minutes of 3-pointers during practice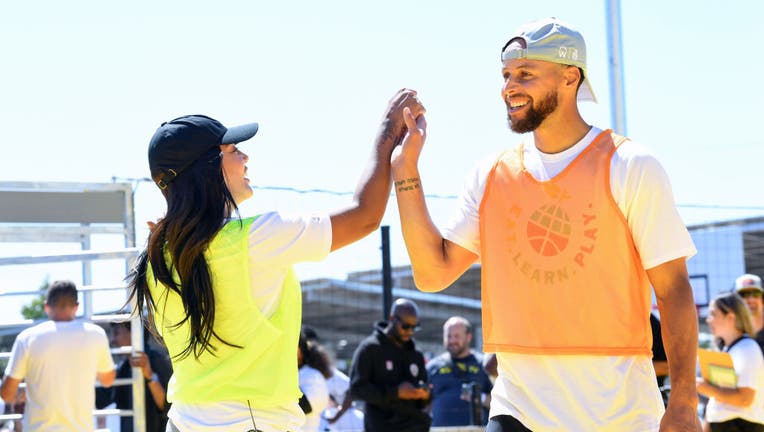 article
SAN FRANCISCO - It was just another day at the office for Steph Curry.
During Tuesday's practice, the Golden State Warriors guard knocked down 3-pointers for over five minutes, and didn't miss a shot.
"Stephen Curry is unreal," the team posted, sharing the video of him throwing up shots from the same spot on the court without taking a break.
Curry didn't show any signs of getting tired, as his rebounding help continued to throw him ball after ball.
"he is the goat when it comes to this," wrote @skrappyd0 on X.
"How many makes is that?" asked @TheShred, to which another follower responded 102.
Stephen Curry is widely considered one of the best 3-point shooters of all time. Many credit him for revolutionizing the sport by inspiring teams and players to take more outside shots.
ALSO: Steph Curry surprises Oakland Tech basketball players shopping for sneakers
@RogerEgo3 added, "Lebron can't make 4 without missing…"
"Steph Curry doing Steph Curry things," wrote @NBAMuseAcc.
The NBA preseason starts Oct. 7 and the regular season starts Oct. 24. The Warriors will tip off against the Suns.