US cancer death rate has fallen 33% since 1991, report says
ATLANTA - The number of people dying from cancer in the United States has notably declined over the past 30 years, according to a new report shared by the American Cancer Society. 
The U.S. cancer death rate has fallen 33% since 1991, which translates to an estimated 3.8 million fewer cancer deaths. The data, published Thursday in CA: A Cancer Journal for Clinicians, credits the decline to a number of factors, including reductions in smoking, advances in treatment, and early detection of some cancers. It specifically attributes progress against the four most common cancer types: lung, colorectal, breast, and prostate.
Despite the pandemic, the downward trend of cancer deaths continued in 2020 — which was the most recent year of data available. Another 1.5% decline was reported between 2019 and 2020, the study noted.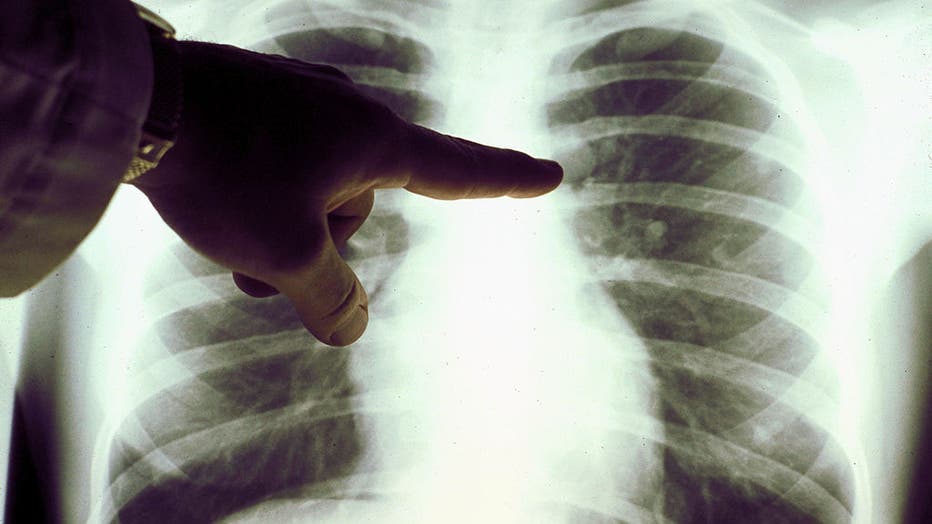 FILE - A view of a close-up of a lung x-ray of a cigarette smoker in an undated photo. (Photo Courtesy of the American Cancer Society via Getty Images)
Major reduction in cervical cancer linked to use of HPV vaccine
The researchers also highlighted an "astounding" 65% reduction in cervical cancer rates in women ages 20 to 24 observed between 2012 and 2019, credited to the introduction of the human papillomavirus (HPV) vaccine.
"The large drop in cervical cancer incidence is extremely exciting because this is the first group of women to receive the HPV vaccine, and it probably foreshadows steep reductions in other HPV-associated cancers," Rebecca Siegel, senior scientific director of surveillance research at the American Cancer Society, and the lead author of the report, said in a statement.
The study authors noted the "clear population-level evidence" that vaccines can reduce cancer rates and said the findings add to growing optimism about the development of additional cancer prevention vaccines. 
RELATED: Experimental cancer vaccine shows promising results in animal studies, NIH researchers find
Increase in men diagnosed with advanced prostate cancer
Despite the promising statistics, researchers with the American Cancer Society also discussed a "significant call to arms" when it comes to prostate cancer — which is the second-leading cause of cancer death for men in the U.S.
After two decades of decline, the findings showed a 3% increase per year from 2014 through 2019. Since 2011, the diagnosis of advanced-stage prostate cancer has increased by 4% to 5% annually, which the team said largely drove the increase. 
"The increasing percentage of men presenting with advanced prostate cancer, which is much more difficult to treat and often incurable, is highly discouraging," Dr. Karen Knudsen, chief executive officer at the American Cancer Society, said in a statement. "In order to end cancer as we know it, for everyone, it is imperative for us to focus on cancers where trends for incidence and mortality are going in the wrong direction."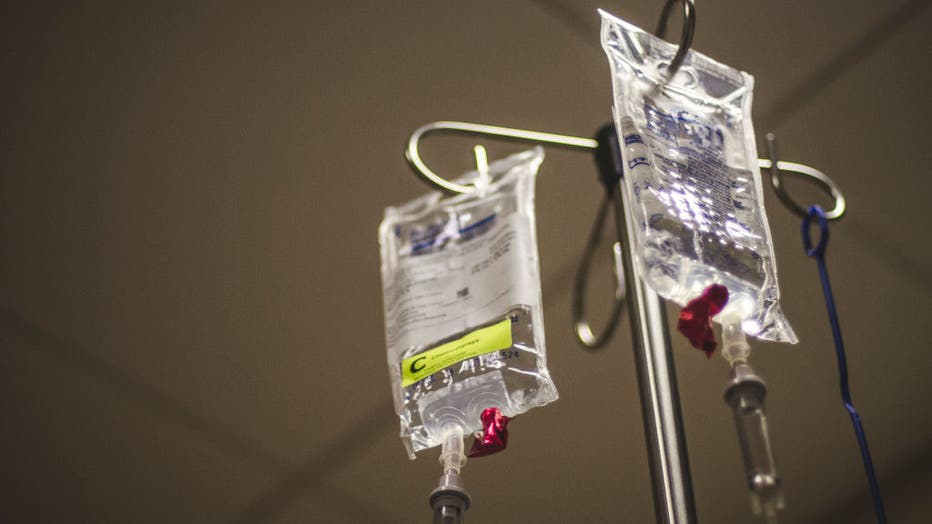 FILE - Chemotherapy drugs are pictured on a hospital IV pole. (Photo by: GHI/Education Images/Universal Images Group via Getty Images)
Specifically, the incidence of prostate cancer in Black men was found to be 70% higher than in White men, and prostate cancer mortality rates in Black men were found to be approximately two to four times higher than those in every other racial and ethnic group.
Cancer still remains 'a burden that's too high'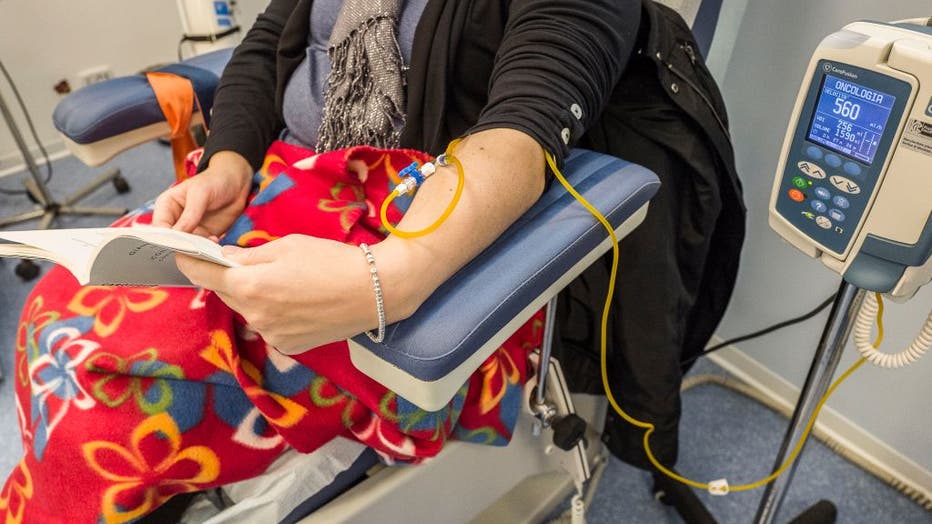 FILE - A detail of the arm of a female cancer patient while reading a book during a chemotherapy session on Nov. 24, 2020. (Photo by Fabrizio Villa/Getty Images)
Overall, an estimated 41 out of 100 men and 39 out of 100 women in the U.S. will develop some form of cancer during their lifetime, according to the American Cancer Society. 
The team said nearly 610,000 deaths from cancer are expected to occur in the U.S. in 2023, or about 1,670 deaths per day. It remains the second most common cause of death, exceeded only by heart disease.
"Sadly, cancer remains a burden that's too high," Dr. William Dahut, chief scientific officer at the American Cancer Society, said during a news conference on the research. "There are almost 2 million cases of new cancer this year — about 1.9 million — and over 600,000 deaths. A number that's clearly too high."
RELATED: Couple battling cancer both die on same day
This story was reported from Cincinnati.