US Sen. Rubio: Keep daylight saving time year round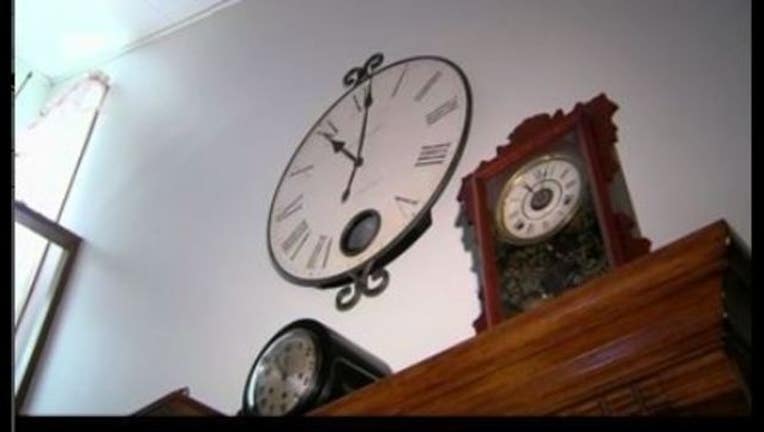 article
TALLAHASSEE, Fla. (AP) - U.S. Sen. Marco Rubio announced Wednesday that he's filed legislation to allow not just Florida but the entire nation to save daylight all year round.
The Florida Republican says he's sponsoring the "Sunshine Protection Act" as well as the "Sunshine State Act" because they'll help the nation's economy.
Rubio took this initiative a week after Florida's Legislature voted to make their state the nation's first to adopt year-round daylight saving time statewide - a change that can't take effect unless Congress changes federal law.
The first bill would make daylight saving time permanent across the country. Currently, it runs from March to November, forcing most Americans to set their clocks ahead one hour in the spring and then turn them back an hour in the fall.
The second bill would let Florida remain in daylight saving time on its own, even if the rest of the nation returns to standard time.
"Reflecting the will of the Sunshine State, I proudly introduce these bills that would approve Florida's will and, if made nationally, would also ensure Florida is not out of sync with the rest of the nation," Rubio said in a statement.
Rubio said keeping clocks the same year round would eliminate an economic decline that sets in every November, and predicted that later sunsets could lead to fewer robberies and car crashes.
The Florida PTA has asked Gov. Rick Scott to veto the legislature's bill, saying the change would force thousands more children to travel to school in the dark for a longer period each year.
Nationwide daylight saving time began 100 years ago during World War I. During the long days of summer, the sun rose in some Northern regions between 4 and 5 a.m., when most non-farmers were asleep. Sunset happened before 8 p.m. and people turned on lights. By moving the clocks ahead an hour, backers believed the country could divert a bit of coal-fired electricity to the military instead of using it for an hour of home power. It was again adopted in World War II.
After each war, Congress rescinded the national laws but many people liked the extra hour of sunshine at the end of summer days, so some states and even cities observed daylight time while others kept standard time year-round. That meant driving relatively short distances could result in a time change or three.
By 1966, airlines and other clock-watching businesses tired of such quirks and pushed Congress to pass the Uniform Time Act. It codified daylight saving time, although it has been periodically modified, particularly the start and end dates. The only states not observing daylight time are Hawaii and Arizona, except for the latter's Navajo reservations, which do.