USA Basketball passes up athletes village, staying on luxury cruise ship for Olympics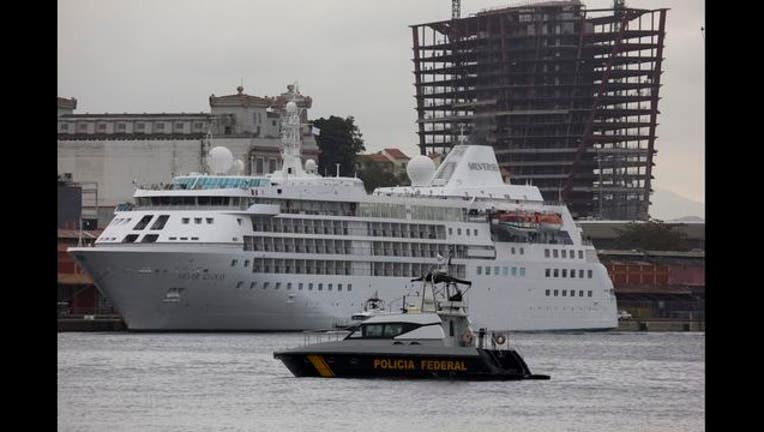 article
RIO DE JANEIRO (KTVU) - The U.S. men's and women's Olympic basketball teams are experiencing Rio a little differently than the other top athletes there for the Games. 
The basketball players are not living among the other athletes at the Olympics athletes' village but have rather taken over a luxury cruise ship docked on the city's eastern waterfront. 
The Silver Cloud yacht can accommodate as many as 400 people in its 196 cabins.
It is not unusual for USA Basketball to opt for a location separate from other Olympic athletes. Since 1992 the organization that oversees the national men's and women's teams has put up its athletes outside Olympics athlete villages.
For the 2004 Games in Athens, the basketball team also stayed on a cruise liner. They were housed in hotels in Beijing in 2008 and London in 2012.
One concerns is the high profile nature of the basketball players and whether they will be able to focus without too many distractions from fans if they're housed in a more communal setting. 
USA Basketball says given that its players are probably the most recognizable athletes in the world, security needs to be a top priority.
Security measures around the teams digs include a fence made of bulletproof material.
The US athletes are also being guarded by some 250 Federal Police officers, according to Fox Sports.
Some critics question what they call the somewhat elitist accommodations for the US basketball players, noting that other world renowned athletes are being housed in the village.
They include Usain Bolt, known as the worlds fastest man and recently traded Golden State Warrior, now Dallas Mavericks center Andrew Bogut, who is suiting up with Team Australia for the Games.
Be a part of the discussion: