Utah police: 3 dead, 2 injured in Salt Lake City suburb shooting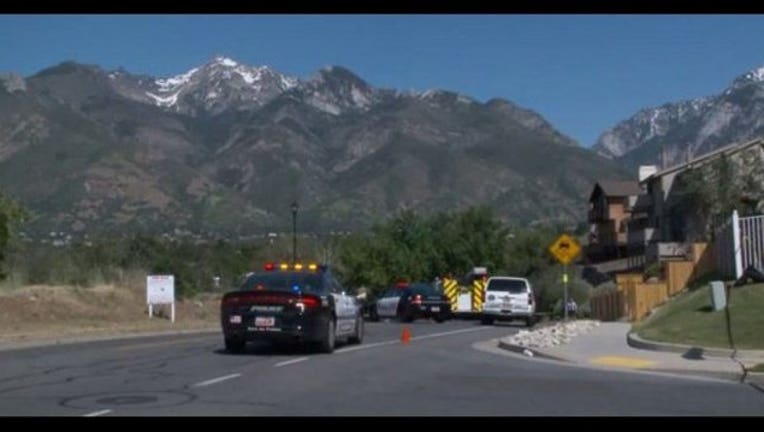 article
By BRADY McCOMBS
Associated Press
SANDY, Utah (AP) -- A shooting in the street of a Salt Lake City suburb Tuesday afternoon left three people dead, including the shooter, and wounded two children, according to Utah police.

Police Sgt. Jason Nielsen said the shooting took place outside a home in a middle-class neighborhood in suburban Sandy around 4 p.m. Tuesday.

Nielsen did not immediately have details about the victims' ages, the condition of the two people hospitalized, what may have precipitated the shooting or whether the victims and shooter knew each other.

Resident Colby Corbett was in his backyard waiting for his 8-year-old son to walk home from school when he heard 20 to 30 gunshots within a few seconds.

"I was panicking bad," Corbett said. "I thought it was like a gun battle."

Corbett said he was relieved when his son arrived soon after, coming from the school and in the opposite direction of the gunfire. His son, Anthony, said he wasn't worried because he thought the gunshots were fireworks.

The shooting occurred in the quiet neighborhood with winding roads, nestled against mountains about 20 miles southeast of Salt Lake City.

It's about half a mile from an elementary school, but it was unclear if any children witnessed the shooting or heard gunshots, Canyons School District spokesman Jeff Haney said.

School had let out for the afternoon but some students were still on the playground or talking outside with teachers when school officials were notified that the shooting had happened and the students and staff were hustled inside for a lockdown, Haney said.

He said some parents picking up children realized what was happening and scooped up kids in their cars to safety or ushered them into nearby homes.

Parents and kids were being reunited Tuesday evening at the school, where the lockdown was lifted after about an hour.

Teacher Jana Hunt said only a handful of kids were in the school when the lockdown was imposed and she didn't hear or see anything.
The lockdown at Brookwood Elementary has been lifted, and we have opened the school to serve as a family reunification point.