Valentine's Day: Here are the 100 Most Romantic Restaurants in America for 2023
Have you made a reservation for Valentine's Day yet? 
With the holiday quickly approaching, it may be time to sift through all your options for the perfect romantic evening and meal. 
To help aid you in your quest, OpenTable has come up with its 100 Most Romantic Restaurants in America for 2023.
Featuring spots that diners say deliver on romance, OpenTable analyzed more than 13 million U.S. diner reviews. 
Most Romantic Restaurants, California tops list
OpenTable's 100 Most Romantic Restaurants in America represents beloved diner spots coast-to-coast. 
This year, the list spans 27 states, with California, once again, taking home the #1 spot, with 13 restaurants on the list.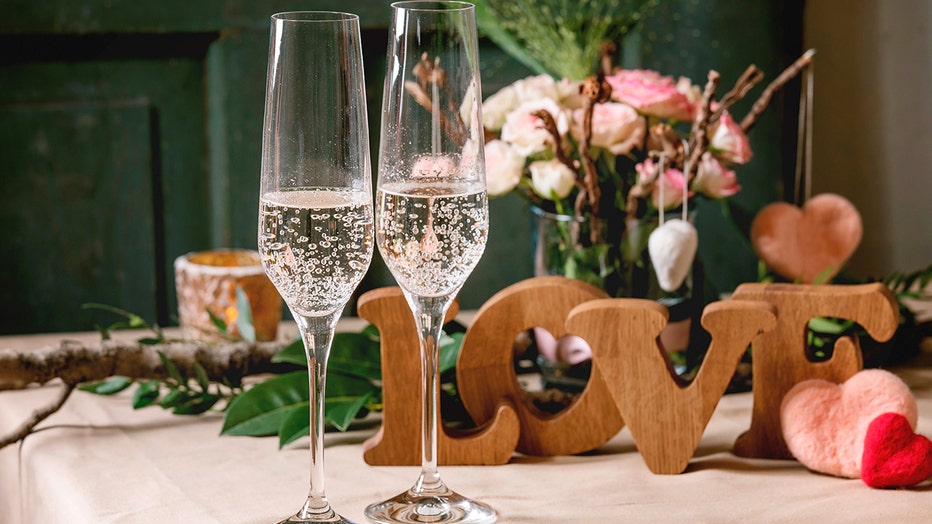 St. Valentines day or wedding romantic table setting with wooden letters love. needle felted hearts. ceramic plates. bouquet of pink roses. couple glasses of champagne on natural linen tablecloth.. (Photo by: Natasha Breen/REDA&CO/Universal Image
Looking at cities, Phoenix, Arizona topped the list with 9 restaurants in the top 100, followed by New York City and Las Vegas with 8. 
While over 20 different cuisines are spotlighted, diners equate romance with Steakhouses (19% of the list), followed by Seafood (18%), American (17%) and Italian (9%).
Booking Valentine's Day reservations
But, whether celebrating Valentine's Day, Galentine's Day or Palentine's Day, OpenTable says the time to book reservations is now.
Last year, more than half (54%) of Valentine's Day reservations were booked by February 7 – but diners seeking a table at one of the 100 Most Romantic Restaurants should plan to book even earlier: in the past, the restaurants on this list booked up by February 1.
"Over the 2022 holiday season and into January, dining exceeded pre-pandemic levels – we anticipate this trend to continue through Valentine's Day," said John Tsou, VP of Marketing for OpenTable. "Data from our Q1 Diners Survey also revealed that US diners are looking to splurge for the holiday: over one-third plan to spend more money on Valentine's Day dining this year, compared to years past."
The 100 Most Romantic Restaurants in America for 2023
Alabama
Arizona
California
Colorado
Connecticut 
District of Columbia
Florida
Georgia
Hawaii
Illinois
Indiana
Kansas
Kentucky
Louisiana 
Minnesota
North Carolina 
New Jersey 
New Mexico
Nevada
New York 
Ohio
Pennsylvania 
Rhode Island 
South Carolina 
Tennessee 
Texas
Washington
The 100 Most Romantic Restaurants in America for 2023 can be viewed here.