Vallejo MMA artist detains suspected arsonist with stolen Tesla: Reports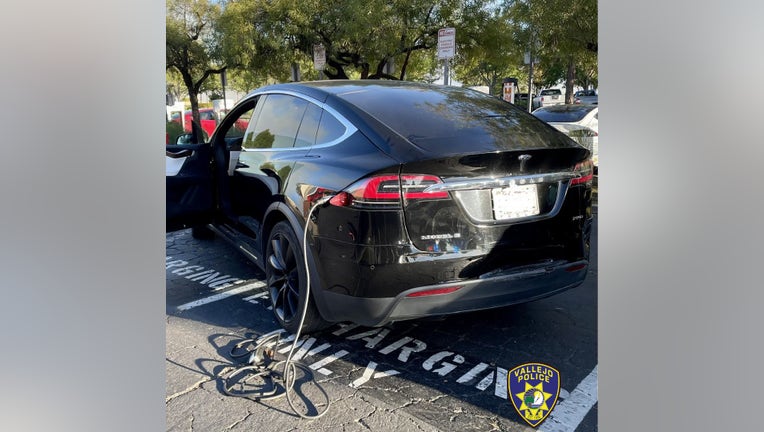 article
VALLEJO, Calif. - An MMA artist was credited for stopping a suspect accused of stealing a Tesla and starting a vegetation fire Saturday evening in Vallejo, authorities said. 
FOX News reported Vallejo resident Alex Bello, saw the suspect "playing" in the fields before he saw the fire. The Vallejo Police Department said the suspect deliberately started the fire with a flare near the intersection of Admiral Callaghan Lane and Turner Parkway. Authorities said the suspect entered a black Tesla when Bello removed him and put him in a double armbar.
Bello told FOX News he was out shopping with his family, and it was windy and the grass was dry, allowing the flames to spread rapidly. The fire was started near several homes, including Bello's own, and called for a three-alarm response. 
Flares retrieved from a stolen Tesla from Fremont. Vallejo Police Department.
"It sounds weird, but that's why I started staring because he looked like he was just poking at the grass, and all the sudden I realized he was lighting a fire," he told Fox News Digital. "It was not a bravery thing, it was more of a 'We're on our phones a lot, and we're used to recording instead of acting upon,' and I was with my kids and the mother of my kids, and I talked to her and I told her I got to get involved…It was right behind my house, so it was something I had to do."
PREVIOUS COVERAGE: Vallejo police arrest man suspected of starting 3-alarm fire
The fire managed to grow to 15 acres, or approximately the size of 11 football fields before being put out. Officials said a firefighter was treated with minor injuries.
Bello kept the suspect in the double armbar position until police arrived and arrested the man. During the arrest, more flares were discovered in the stolen car, police said. Upon his arrest, the suspect admitted to starting the fires and stealing the Tesla from Fremont.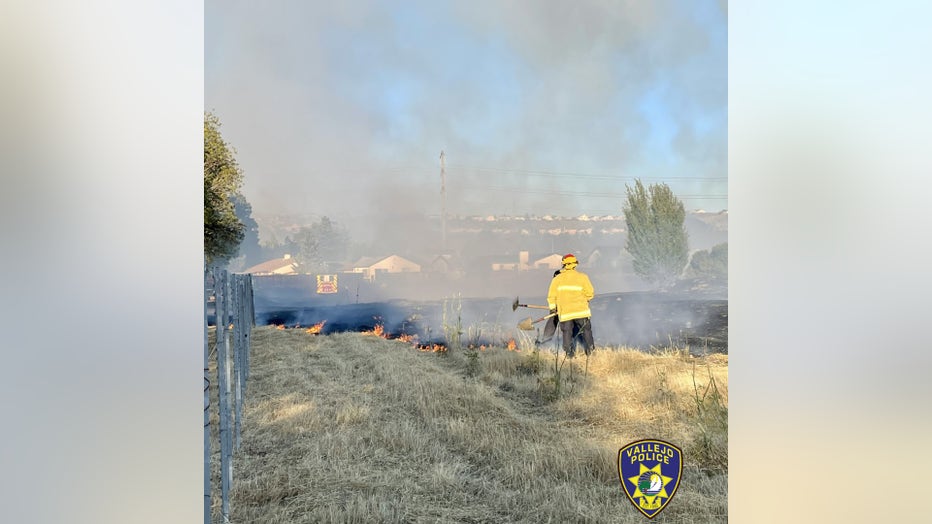 Three-alarm Vallejo fire. Vallejo Police Department.