Van catches fire in Santa Rosa, inside were bags of marijuana 'shake' soaked in butane, investigators say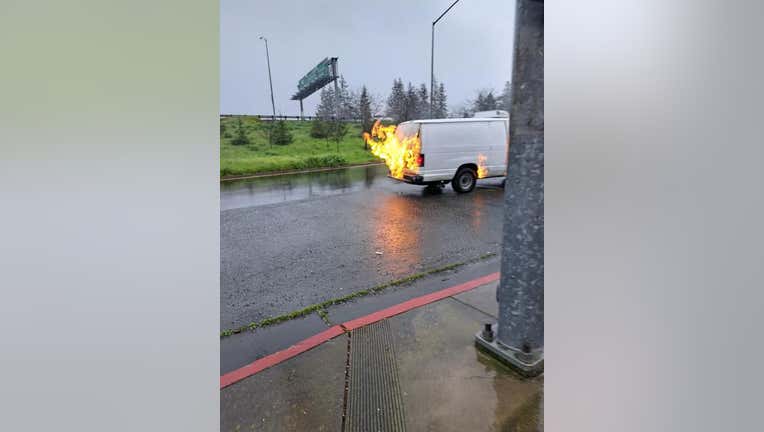 article
SANTA ROSA, Calif. - A van fire and explosion in Santa Rosa on Tuesday shut down a highway on-ramp and led to the discovery of large amounts of marijuana soaked in butane, fire officials said.
SEE ALSO: 2 students arrested in another knife incident at Santa Rosa high school, police say
SEE ALSO: State cracks down on illegal cannabis cultivation, leading to a string of raids and seizures
The Santa Rosa Fire Department said police and fire crews were called to the southbound Highway 101 on-ramp from 3rd Street shortly after 9:30 a.m. 
They arrived on scene, where a white van had flames shooting out of the vehicle.
Crews put out the fire and treated the driver of the van for burns. The driver was then taken to a hospital for further treatment. 
Fire officials said inside the vehicle they discovered "several 55 gallon bags full of marijuana 'shake' soaked in butane."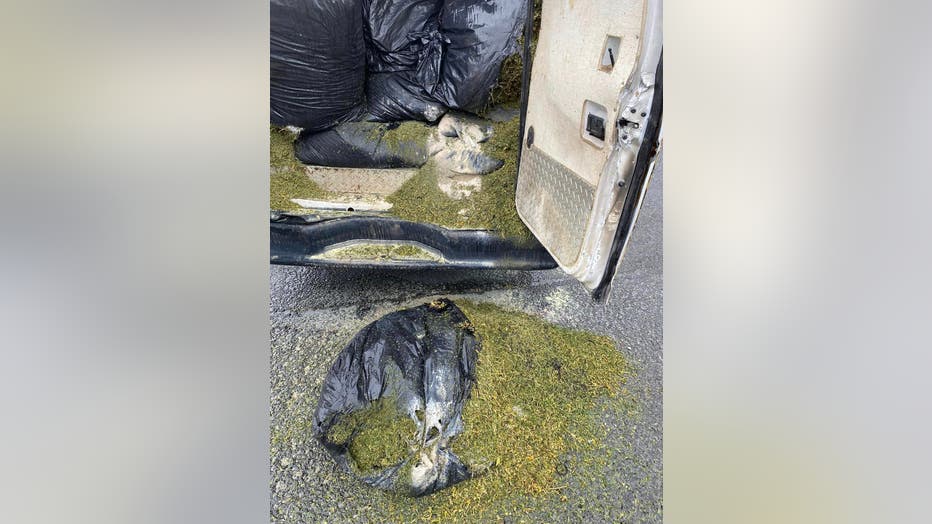 Santa Rosa fire officials said that firefighters put out a van fire on Tuesday, March 14, 2023. Inside the van, investigators said they found several 55 gallon bags full of marijuana soaked in butane. (Santa Rosa Fire Dept. )
On social media, the fire department posted photos of the scene including pictures of garbage bags that had been full of marijuana.
Additional crews, including those from Santa Rosa Fire's hazardous materials team, were called in to assist. 
The on-ramp was closed for several hours as the investigation and clean-up continued.
There was no word on if there were any arrests in the case.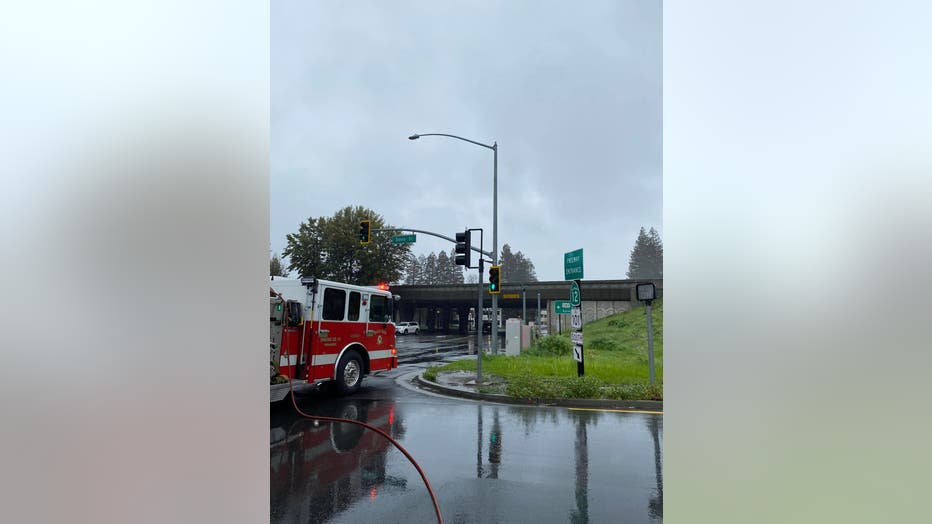 Santa Rosa fire officials said crews put out a van fire near a Highway 101 on-ramp. Inside the van, investigators said they found several 55 gallon bags full of marijuana soaked in butane. (Santa Rosa Fire Dept. )