Vehicle, bodies of family recovered in Mendocino Co. River, son remains missing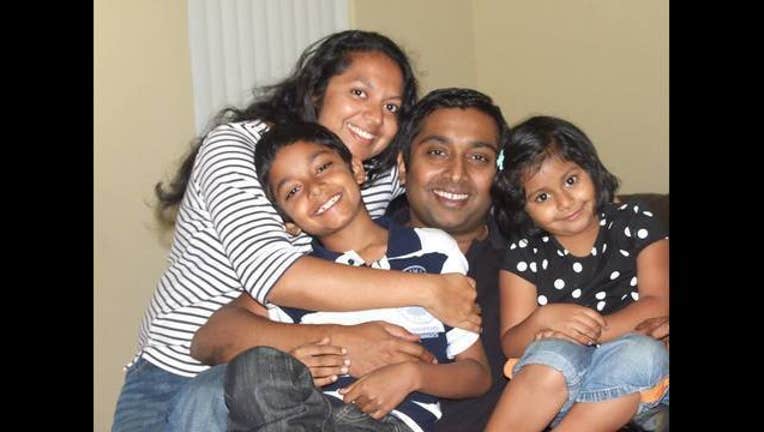 article
MENDOCINO COUNTY, Calif. (KTVU) - A tragic turn in the search for a Southern California family whose car crashed in the Eel River in Mendocino County.
On Monday morning the Mendocino County Sheriff's Office announced the bodies of 41-year-old Sandeep Thottapilly and daughter 9-year-old Saachi Thottapilly were recovered from inside the vehicle. 
Friday morning, the body of a woman was found in the water, believed to be 38-year-old Soumya Thottapilly.
The couple's 12-year-old Siddhant Thottapilly remains missing. 
The family was traveling, headed home from vacation, when they went missing.  
"You can see the bark on the tree is missing, it appeared the vehicle rolled," described Mendocino
County Sheriff Tom Allman, showing KTVU where the Thottapilly's SUV went over a 100 foot embankment. 
Investigators say during heavy rain on April 6, they pulled onto a Highway 101 turnout near Leggett and mis-judged the soggy shoulder.  
"They just got too close to the edge,"  said CHP Lt. Randy England, "and it was soft, grass and mud where they went over."
Searchers have been combing the river for days, by boat and air as weather and water conditions improved. 
They are using kayaks, jet skis, and probes in tight spots inaccessible to boats.   
"This is a very loving family. The East Indian culture is very close," said Sheriff Allman, who is in close contact with relatives who are in Mendocino, keeping vigil.
"While they were certainly in shock over this incident, today they were devastated," he said.
The family has been able to identify personal items pulled from the  river.
The sheriff vowed the search will go on until his resources are exhausted, searching all the way to the mouth of the river at the Pacific Ocean if necessary.
It is an excruciating wait for the Thottapilly's loved ones, but Allman is touched by the concern they have shown for his own staff and volunteers. 
"They pleaded with us not to put any first responders in harms way to recover their family and to me, that was a very moving point."