VIDEO: Boy in candy aisle nearly crushed when vehicle driven by drunk driver smashes into store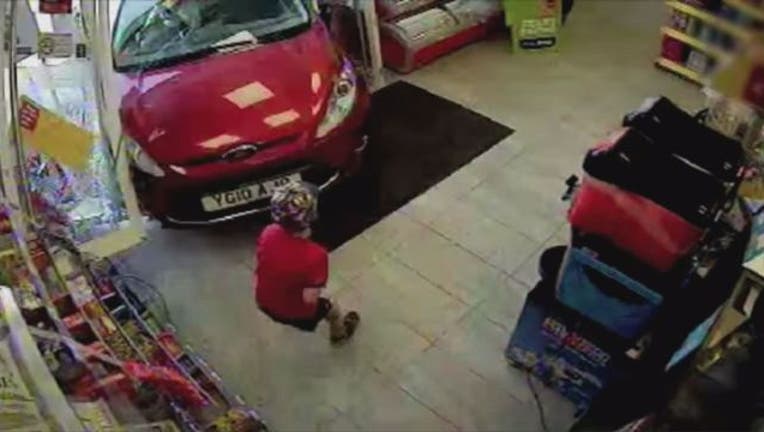 article
LEIGH, United Kingdom - Police in the U.K. have released dramatic store security camera video that shows how close a young boy came to being crushed by an out-of-control car they say was driven by a drunk driver.
The frightening crash happened on May 29 when Greater Manchester Police say a car driven by a 79-year-old woman smashed into a store in the town of Leigh.
Video shows a 6-year-old boy looking at the candy selections when the car plows through the front window, knocking him into a corner and out of view.
Family members rush over and are able to pull him from the wreckage created by the accident. The boy suffered cuts and bruises but luckily escaped serious injury.
Police say the driver, identified as Marion Smith, pleaded guilty to "failing to provide a sample of breath and driving without due care and attention."
"We have released this footage to reiterate the dangers of driving under the influence and the devastating impact it can have on other people. Please stick to none for the road if you're driving. And if you're having a drink, arrange alternative transport home," Sergeant John Brennan from GMP's Road Policing Unit.