VIDEO: Man records video as he is freed from car wreckage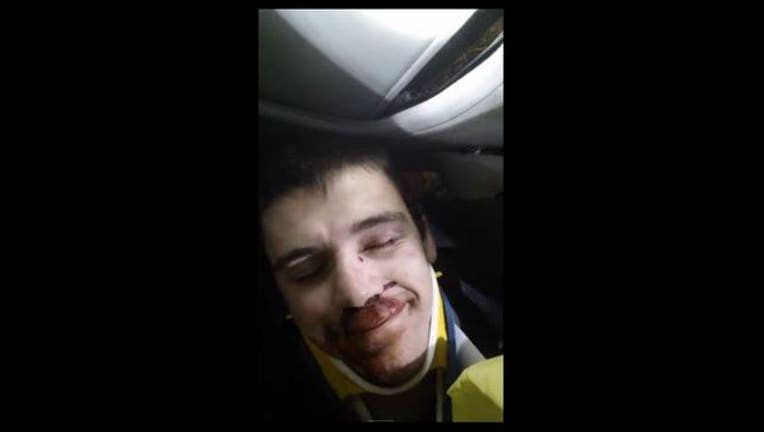 DUNCAN, B.C.- A Canadian man involved in a serious car accident in British Columbia, managed to take video of himself being rescued.
Warning: This video contains some graphic language
YouTube user Andrew MacDonald uploaded the video of his rescue on Sunday, after the January 11th accident.
According to the video description, MacDonald passed out while driving home after a spending the night in Victoria, British Columbia. As a result, his car drove straight into a pole on the driver's side, at 60 km/h.
MacDonald says he broke his left femur, both knee caps and both ankles. He then endured several hours of surgery to insert metal plates and screws, and spent a month in the hospital.
MacDonald recorded the video while rescue crews worked to free him from the wreckage using the jaws of life right behind his head.
The video also captured some casual conversation between MacDonald and one of his rescuers, as they discussed his condition, and what his stay at the hospital would be like.
At one point MacDonald says he can't feel his legs. He also mentions his desire to go to sleep. The rescuer responds by saying, "Not yet, just wait."