Video: Mom holds premature baby for first time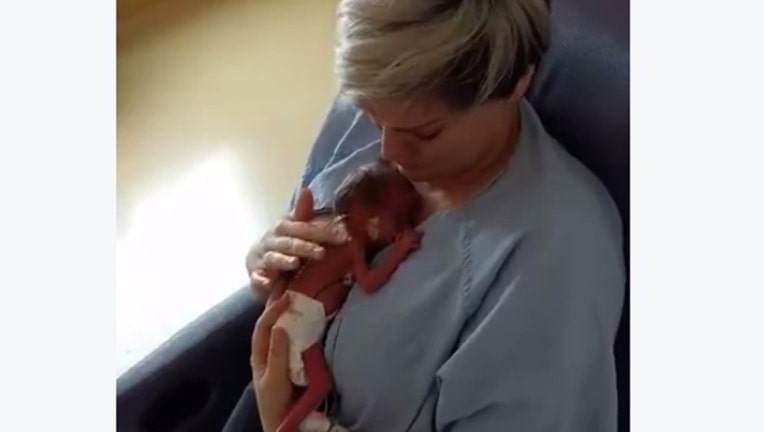 article
Video showing a mom holding her premature baby for the first time has captivated people's hearts on Facebook. The Facebook page Love What Matters posted the video on February 16 and it has more than 6.8 million views already.
A caption with the video says a woman names Jessica gave birth to the baby 10 weeks premature. He "was quickly whisked away to the NICU to be evaluated," the caption reads.
Then a few days later, hospital staff brought the baby to Jessica to hold. She gets very emotional and choked up as she holds and strokes her child for the first time.
Further details about the woman are not available on the Facebook post.