Vigil, funeral services in San Mateo for SF Aquatic Park homicide victim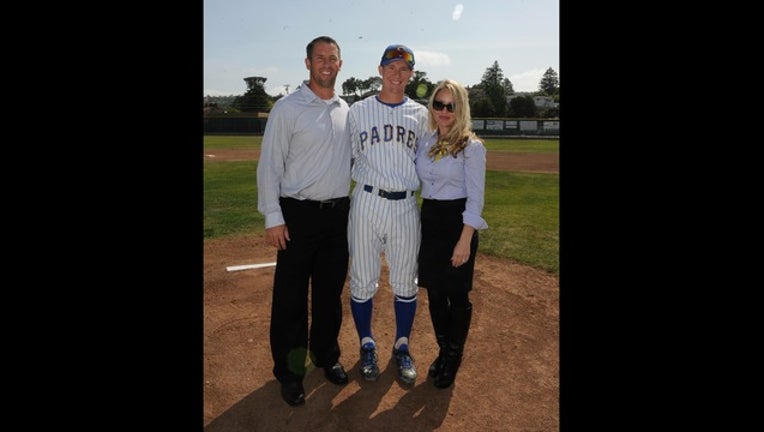 SAN MATEO, Calif. (BCN) - Family members and friends will gather in San Mateo this evening and tomorrow morning to mourn the man shot and killed Saturday at San Francisco's Aquatic Park while playing "Pokemon Go" with friends.
   
San Mateo resident Calvin Riley was found suffering a gunshot wound to his torso shortly before 10 p.m. Saturday near Ghirardelli Square and was pronounced dead at the scene.
   
Riley moved to the Bay Area from Lowell, Massachusetts, and graduated from Junipero Serra High School in San Mateo in 2015, according to school officials.
   
After graduation, he attended San Joaquin Delta College, where he played for the school's baseball team.
   
He is survived by his parents and younger brother and sister, and was described by Serra High School officials as a loving son and a "role model" to his siblings.
   
A vigil will take place tonight at 7 p.m., and a funeral service is scheduled for Friday morning at 11 a.m., according to Serra officials.
Both will be held at St. Gregory Catholic Church at 2715 Hacienda St. at in San Mateo.
   
U.S. Park Police have said they have no suspect description or motive in the case, and no surveillance video from the area where the shooting occurred.   
   
Any possible witnesses who were in the area near Aquatic Park between 9 and 10 p.m. on Saturday should call the U.S. Park Police tip line at (415) 561-5150.
   
A GoFundMe page set up by the victim's cousin to help the family with expenses has raised more than $65,000 so far.
   
The GoFundMe page can be found at https://www.gofundme.com/27ch3rek.