Villaraigosa's decision gives Harris edge in US Senate race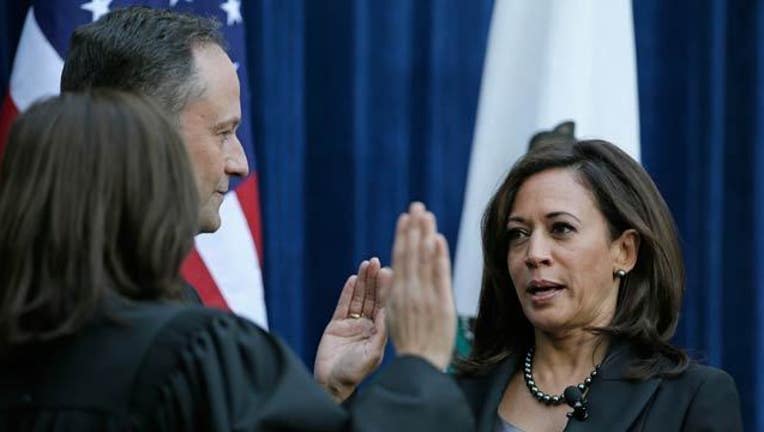 SACRAMENTO, Calif. (AP) — Attorney General Kamala Harris' carefully orchestrated effort to create an air of inevitability about her run for the U.S. Senate received another boost when a second potential high-profile opponent announced he won't attempt a challenge.
Former Los Angeles Mayor Antonio Villaraigosa said Tuesday that he will not run to succeed the retiring Barbara Boxer in 2016, and Lt. Gov. Gavin Newsom said last month he would focus instead on a 2018 gubernatorial bid. Both men offered similar explanations about their hearts belonging in California, not Washington.
Villaraigosa had been cautiously exploring a run since Boxer's decision in early January to step down when her fourth term ends. Many backers believed he wouldn't be able to resist such a rare and coveted opportunity. But his decision now has some predicting a matchup with Newsom when Gov. Jerry Brown is termed out of office.
"He recognized his strengths, and his strengths are as an executive," said Sarah Reyes, who served four years with Villaraigosa in the California Assembly and considers him a close ally. "He's led the city of Los Angeles. He's led the legislative body of the Assembly. And in a governor's position, he would lead the state of California. In a U.S. Senate, he's going to be one of so many senators, and the makeup of the Senate now is one that is very difficult for Democrats."
Many political analysts had been anticipating an expensive, rough-and-tumble contest between Villaraigosa and Harris. Jack Pitney, a political science professor at Claremont McKenna College, said the former mayor probably understood that Harris would be hard to defeat.
"Villaraigosa is politically savvy," Pitney said. "One of his selling points was identity politics, but it's hard to win a contest of identity politics against an opponent who is female, black and Asian."
Harris has spent the past month generating endorsements from top Democratic leaders and influential interest groups such as the Los Angeles Police Protective League, which represents nearly 10,000 police officers. She is scheduled to be in Washington for a fundraiser this week and has focused on building the foundations of a strong campaign. Meanwhile, she has largely avoided taking questions from the press and talking about where she stands on political issues that will be important as the race progresses.
Though Harris is the prohibitive favorite, there are more than a dozen other potential contenders, and Villaraigosa's exit could open the door for a member of the House to challenge Harris. At least five representatives, including Southern California lawmakers Loretta Sanchez, Xavier Becerra and Adam Schiff, have voiced interest in the job.
Villaraigosa had a chance to become the state's first elected Hispanic senator, reprising his breakthrough when he became the first Latino to become Los Angeles mayor in more than a century.
Harris, a former San Francisco prosecutor who entered the race Jan. 13, could mark two firsts for a California senator — the state has never elected a black senator or one of Indian descent. She is the daughter of a black father from Jamaica and an Indian mother.