Visit any one of these 100 redwood California parks for free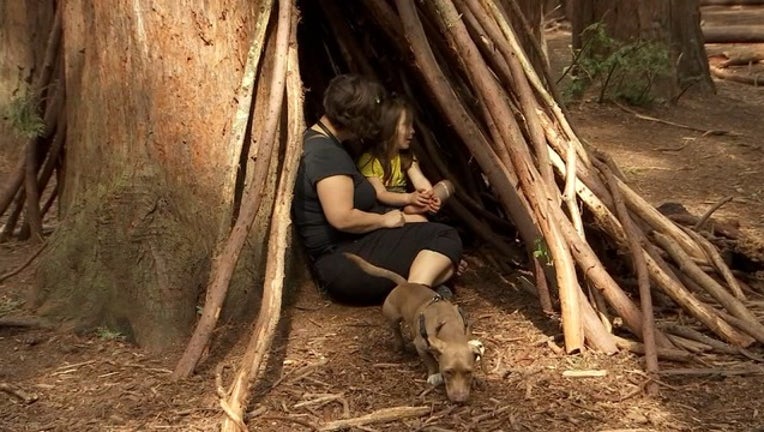 article
SAN FRANCISCO - To celebrate its 100th birthday during October, the San Francisco-based Save the Redwoods League is inviting the public to visit any one of the 100-plus redwoods parks across California – for free.
The free entrance day will be on Oct. 13, but interested visitors must download a pass starting at 8 a.m. Wednesday. 
The goal of "Free Second Saturdays," organizers said, is to "connect the people of California with these magnificent natural legacies, to inspire visitors with the beauty and power of the redwoods, and to celebrate Save the Redwoods League's 100-year conservation legacy."
Passes are available on a first-come, first-serve basis. Download them here. 
Complete list of participating park agencies
Arcata Environmental Services Department
Bureau of Land Management (BLM)
CAL FIRE
California State Parks
City of Berkeley
City of Fairfax
City of Los Altos
City of Palo Alto
City of Santa Cruz Parks & Recreation Department
County of Del Norte Parks Department
County of Mendocino Parks Department
County of San Mateo Parks Department
East Bay Regional Park District
Humboldt County Parks and Trails
Land Trust of Santa Cruz County
Landpaths
Marin County Parks
Midpeninsula (Midpen) Regional Open Space
National Park Service
Oakland Parks & Recreation
Santa Clara County Parks
Scotts Valley Parks & Recreation Department
Sonoma County Regional Parks
The Wildlands Conservancy and Sonoma Land Trust
US Forest Service
Participating Parks, by County
Alameda
Codornices Park
Joaquin Miller Park
Leona Canyon Regional Park
Leona Heights
Redwood Regional Park
Roberts Regional Recreation Area
Tilden Regional Park
Calaveras
Calaveras Big Trees State Park
Del Norte
Del Norte Coast Redwoods State Park
Florence Keller County Park
Jedediah Smith Redwoods State Park
Peavine Ridge Botanical Area
Rogue River-Siskiyou National Forest
Ruby Van Deventer County Park
Humboldt
Arcata Community Forest
Benbow State Recreation Area
Fort Humboldt State Historic Park
Grizzly Creek Redwoods State Park
Harry A. Merlo State Recreation Area
Headwaters Forest Reserve
Humboldt Lagoons State Park
Humboldt Redwoods State Park
John B. Dewitt Redwoods State Natural Reserve
Patrick's Point State Park
Prairie Creek Redwoods State Park
Redwood National Park
Richardson Grove State Park
Shady Dell (Lost Coast Trail)
Van Duzen County Park
Marin
Baltimore Canyon Open Space Preserve
Blithedale Summit Open Space Preserve
Bolinas Park
French Ranch Open Space Preserve
Gary Giacomini Open Space Preserve
Indian Tree Open Space Preserve
Mount Tamalpais State Park
Peri Park
Roy's Redwoods Open Space Preserve
Samuel P. Taylor State Park
Mariposa
Monterey
Andrew Molera State Park
Garrapata State Park
Julia Pfeiffer Burns State Park
Pfeiffer Big Sur State Park
Mendocino
Admiral William Standley State Recreation Area
Faulkner County Park
Hendy Woods State Park
Indian Creek County Park
Jackson Demonstration State Forest
Jug Handle State Natural Reserve
Mailliard Redwoods State Natural Reserve
Mendocino Headlands State Park
Mendocino Woodlands State Park
Montgomery Woods State Natural Reserve
Navarro River Redwoods State Park
Smithe Redwoods State Natural Reserve
Standish-Hickey State Recreation Area
Van Damme State Park
Napa
Bothe-Napa Valley State Park
Placer
San Mateo
Butano State Park
El Corte de Madera Open Space Preserve
Huddart Park
Memorial Park
Pescadero Creek Park
Phleger Estate
Portola Redwoods State Park
Purisima Creek Redwoods Open Space Preserve
Sam McDonald Park
Thornewood Open Space Preserve
Windy Hill Open Space Preserve
Wunderlich Park
Santa Clara
Mount Madonna County Park
Pearson-Arastradero Preserve
Redwood Grove Natural Preserve
Sanborn County Park
Santa Cruz
Big Basin Redwoods State Park
Byrne-Milliron Forest
Castle Rock State Park
Henry Cowell Redwoods State Park
Lodato Open Space
Pogonip Open Space
Soquel Demonstration State Forest
The Forest of Nisene Marks State Park
Wilder Ranch State Park
Sonoma
Armstrong Redwoods State Natural Reserve
Austin Creek State Recreation Area
Fort Ross State Historic Park
Grove of the Old Trees
Gualala Point Regional Park
Jack London State Historic Park
Jenner Headlands Preserve
Kruse Rhododendron State Natural Reserve
North Sonoma Mountain Regional Park and Open Space Preserve
Riverfront Regional Park
Russian Gulch State Park
Salt Point State Park
Soda Springs County Reserve
Sonoma Coast State Park
Stillwater Cove Regional Park
Tulare
Case Mountain Giant Sequoias