Voters to decide fate of embattled Santa Clara County judge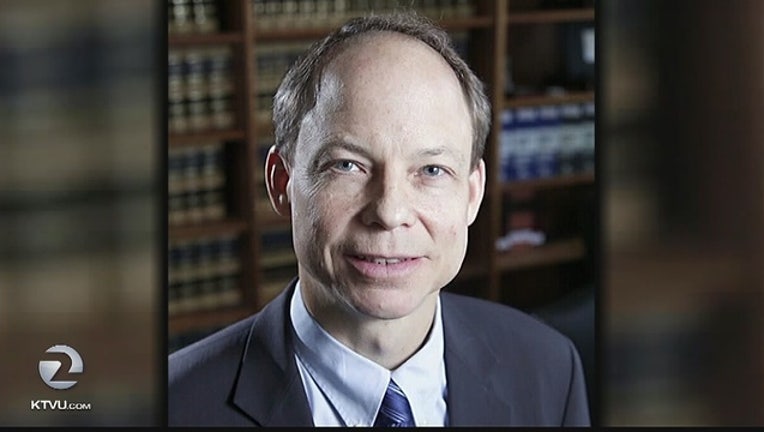 article
SAN JOSE, Calif. (KTVU) - The Santa Clara County Board of Supervisors unanimously approved a measure Tuesday that will allow voters in June to decide if an embattled county judge should be removed from the bench. 
Last month, a committee working to recall Judge Aaron Persky from the Santa Clara County Superior Court submitted nearly 100,000 signatures to the county registrar of voters to recall Persky for giving a former Stanford student a light sentence for a sexual assault conviction.
Voters in the June 5 primary will also decide who should replace Persky if he is removed from office. A nomination process for other candidates will be held until March 16.
Recall efforts began in September 2016 after Persky sentenced former Stanford swimmer Brock Turner to six-months in jail. Turner was convicted of sexually assaulting an intoxicated, and unconscious woman outside a Stanford fraternity party in 2015.
Turner served half his sentence, was released and returned to his home state of Ohio. He must register as a sex offender for the rest of his life. Critics say the sentence was too lenient and part of a pattern by Persky to go easy on men convicted of crimes against women.
The move to recall Persky comes at a time of heightened awareness about sexual assault against women and the ouster of many high profile Hollywood celebrities and Washington politicians, including actor Kevin Spacey and former Michigan Rep. John Conyers, amid sexual misconduct allegations.  
However, if Persky is recalled, he would only be the third California judge to be ousted from the bench.
Persky's supporters include dozens of law school professors at Stanford, UC Berkeley, Santa Clara University and other schools. They have said the sentence was lawful and in line with a probation officer's recommendation. Persky has not commented since the controversy began.
Persky's attorney, Elizabeth Pipkin released a statement late Tuesday. 

"Judicial independence has played a pivotal role in furthering the civil rights we all enjoy. As a county, state and nation, we rely on judges to make decisions based on facts, laws and evidence rather than feeling pressured to make a "popular" decision. This concept is vital to our society. We should all be deeply concerned about any erosion of judges' independence."