Warriors fans still on a high after Sunday's win; VIP courtside seat for next game is $28k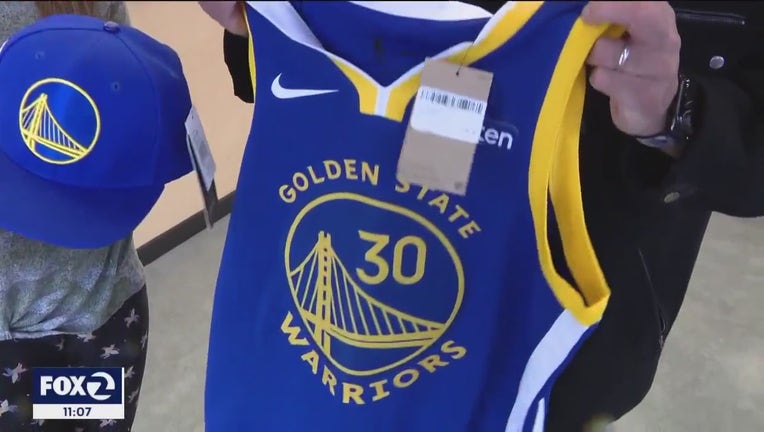 article
SAN FRANCISCO - At the Warriors team store in San Francisco, fans were streaming in. Many were still on a high, following Sunday's epic game 7 win against the Sacramento Kings.
"I'm just happy they won yesterday because it's so much pressure off their shoulders," said Warriors fan Elina Jovel.
We found fans scooping up jerseys, hats, and foam fingers. Everyone was talking about Steph Curry and his sensational performance during game 7 where he put up 50 points.
"I have a feeling the Warriors are in a good space right now especially after yesterday's game. And Curry hitting 50 points," said season ticket holder Mario Jovel.
"I thought it was amazing. Curry had 50 points. But I think the MVP in my opinion was Kevin Looney," said fan Don Delacruz.
Golden State put an end to the Kings playoffs dreams and set the stage for a must-see matchup against the Los Angeles Lakers and of course, Lebron James.
"Curry and James are maybe two of the superstars, basketball superstars, in this time. So I'm very excited to see those two people fighting in those two games," said Warriors fan Heinrich Zhang.
Tuesday's game is at home. Monday evening, tickets on StubHub started at $330. The most expensive seat was a VIP court side, which was going for more than $28,000.