Warriors' Steph Curry honors UNC victim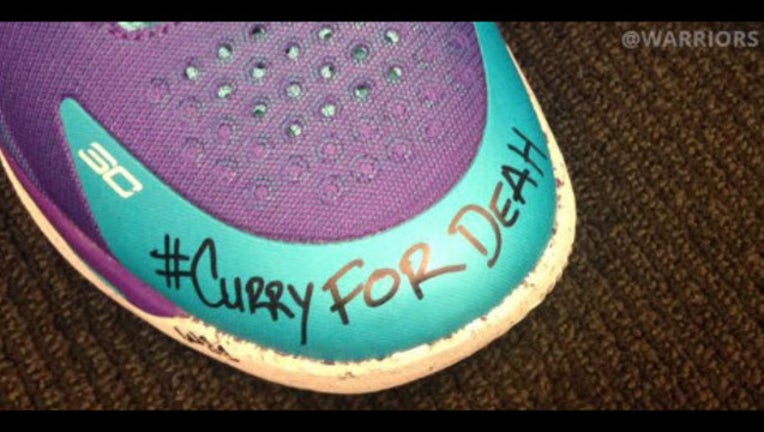 article
NEW YORK-- Golden State Warriors point guard Stephen Curry continued to show why he is so popular with fans during this weekend's NBA All-Star Events in New York.
Not only did he help lead the West to a victory over the East, he also posted a record 13 consecutive baskets to claim the title in Saturday's three point contest.
Curry also participated in the league's Fit Clinic, made an appearance on the Tonight Show, and pushed his Under Armor, State Farm, Degree, and Express endorsements.
But it was the personalized message written on Curry's shoes during the three point shooting contest that highlighted his likeable humility that seems to resonate with fans.
On the toes of the shoes was written #CurryforDeah and #RIPDeah and on the sole Romans 8:28.
The message was written in honor of Deah Barakat, one of the students killed in a triple homicide in Chapel Hill, North Carolina last week.
After yesterday's All-Star game Curry said he had been in contact with Barakat's family since he took to twitter to announce his plans to honor the Warriors fan he never met.
"It really was kind of a cool deal to be able to use the platform yesterday to honor him Deah and his family" Curry said.
He also added that he plans to send the shoes to Deah's family to help let them know that a lot of people are thinking about them.