Warriors vs. Trailblazers game 3 sees near record-setting television viewership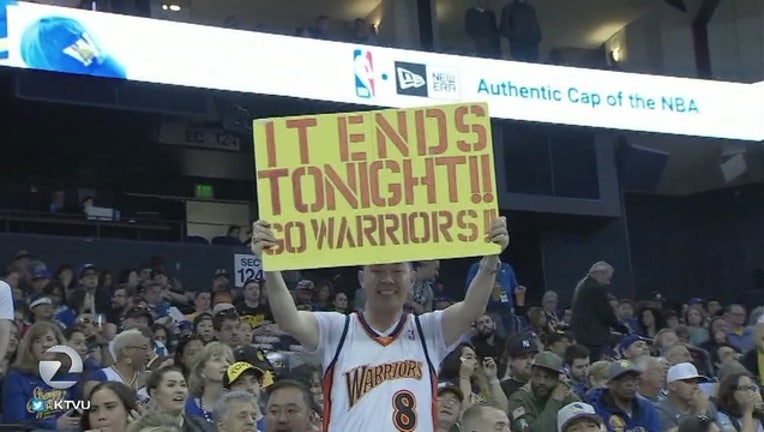 SAN FRANCISCO BAY AREA (BCN) - Basketball fans around Northern California and the West Coast tuned in at near record numbers for the third game of the NBA Conference Finals game between the Golden State Warriors and the Portland Trailblazers, sports network ESPN reports.
"Saturday night's ESPN telecast peaked with a 6.2 metered market rating from 11:30-11:45 p.m. ET.
The top five highest rated local markets were San Francisco (21.4), Portland (19.6), Sacramento (9.4), Salt Lake City (8.1), and New Orleans (7.0)," the network says in a news release about its Nielsen ratings.
The Warriors won 110-99 on the road at Portland to take a 3-0 lead in the series.
"The telecast delivered a 5.4 metered market rating, up 17 percent from the 2017 Western Conference Finals Game 3 -- the last time ESPN televised the Western Finals," ESPN said, surpassed only by its 2012 telecast of game three of the series between the Miami Heat and Boston Celtics.