WATCH: Military dad surprises son with best photobomb ever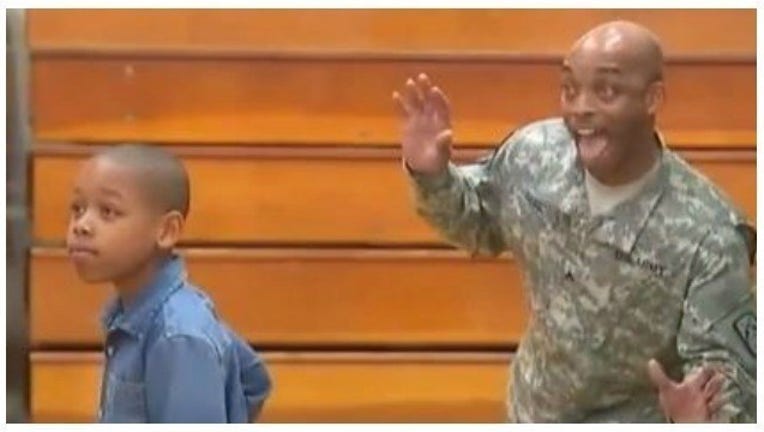 article
(FOX NEWS) - A North Carolina third grader received an amazing surprise last week when his military father returned from deployment and photobombed his school picture.
Video shows Corporal James Bass, who had been stationed in Kuwait for the past year, sneak up behind his eight-year-old son Joshua at Pearsontown Magnet Elementary in Durham as Joshua is getting his picture taken.
Bass strikes a pose in the background with Joshua totally unaware that his dad is right behind him.
When the photographer shows the boy the picture, at first Joshua doesn't understand what's going on. And then he turns around and sees that his dad is actually standing right there.
"Daddy!" he yells, running into his father's arms for a massive, heartwarming hug.
Watch the feel-good photobomb and Joshua's priceless reaction in the "Fox and Friends" clip above.
More from FOXNews.com.