Watch: Moose helps itself to popcorn and a Happy Meal at Alaska movie theater
KENAI, Alaska - Security cameras captured the moment a moose casually walked into an Alaska movie theater and helped itself to some popcorn.
Footage from Kenai Cinemas in Kenai, Alaska, shows employees in shock as the moose walks into the theater's foyer.
The snack counter worker watches in awe as the moose eats popcorn, then leaves the cinema with its nose stuck in a McDonald's Happy Meal box.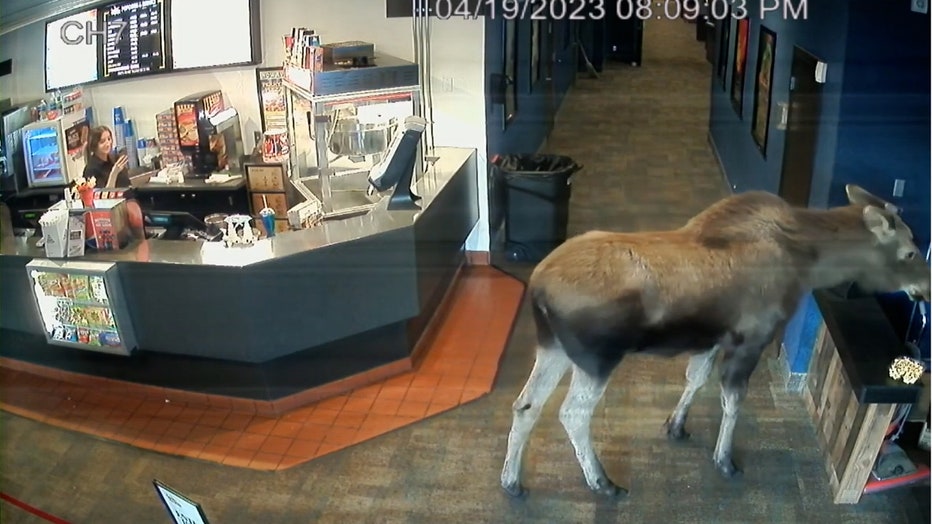 Moose helps itself to popcorn at Alaska movie theater (Kenai Cinemas via Storyful)
"I do not know if a Happy Meal is good for a moose or not. However, I can confidently say that it's not in its natural diet," Nick Fowler, a wildlife biologist with the Alaska Department of Fish and Game, told the Anchorage Daily News.
READ MORE: Bear spared from execution despite fatal mauling of Italian woman
The moose mishap comes just weeks after another moose had to be guided out of a lobby in an Anchorage medical building.
READ MORE: Moose guided out of Alaska hospital after wandering into building
The ingenious — or lucky — moose triggered the sensors on the automatic doors to the building that houses the hospital's cancer center and other medical offices.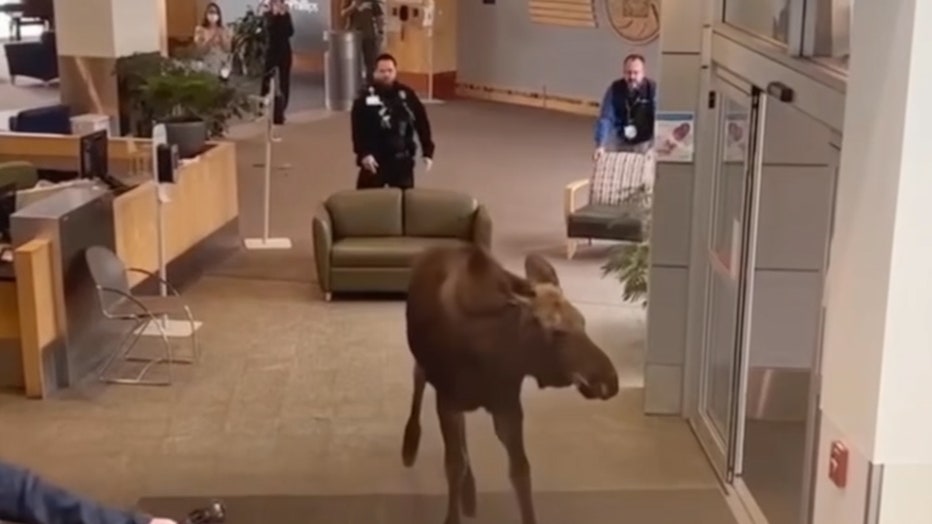 FILE - A moose being guided out of Providence Alaska Health Park medical building on April 6, 2023. (Providence Alaska )
Even though moose are commonplace in Alaska, they made an announcement over the intercom of the moose's presence out of safety concerns.