WATCH: Rare super bloom in Death Valley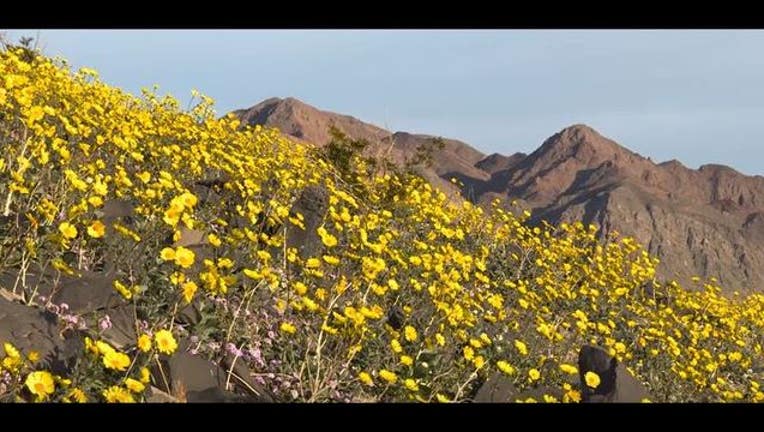 article
DEATH VALLEY, Calif. (KTVU) - Death Valley is experiencing a rare 'super bloom.'
According to Death Valley National Park, it's transforming from a "valley of death to a valley of life."
According to park rangers, it's very rare to get a good bloom in Death Valley. There are always some flowers in Death Valley every month of the year "but to have a big bloom like this, which we hope will become a super bloom, which is beyond all your expectations. Those are quite rare. Maybe once a decade or so," said  Park Ranger Alan Van Valkenburg.
Van Valkenburg says when you get the perfect conditions, the wildflower seeds can all sprout at once.
He says it's so brief because the flowers are just temporary. The flowers will be here for a moment and then fade.