WATCH: World War II Vets Start Dance Party at Airport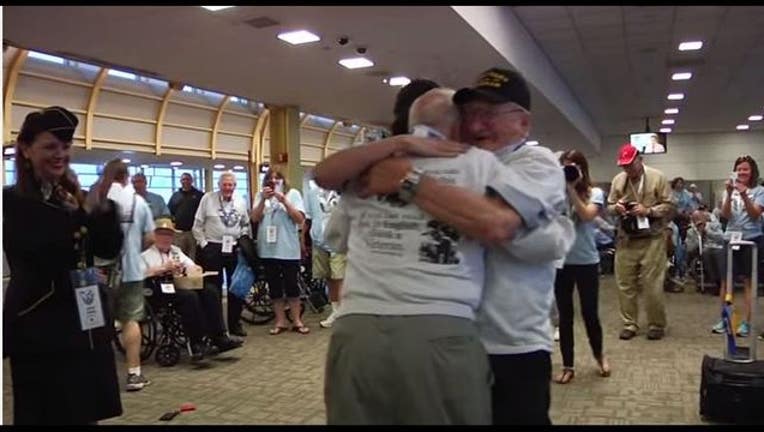 article
WASHINGTON, D.C.(FOX NEWS)--While waiting for a flight at Washington, D.C.'s Ronald Reagan National Airport, two World War II veterans proved they can still boogie.
The men were in D.C. as part of an Honor Flight – a service that provides free flights to veterans so that they can tour the war memorials in the nation's capital.
A group of three women known as the Three Ladies of Liberty began entertaining the vets with their rendition of The Anderson Sisters' 1940s hit "Boogie Woogie Bugle Boy."
That's when one of the vets stood up and provided some entertainment of his own, showing off some impressive - and unexpected - dance moves.
He was soon joined by another veteran who went straight for the ladies as they sang the iconic wartime song.The video was posted to YouTube back in May, but has started to trend again.