Water main break floods street in Orinda neighborhood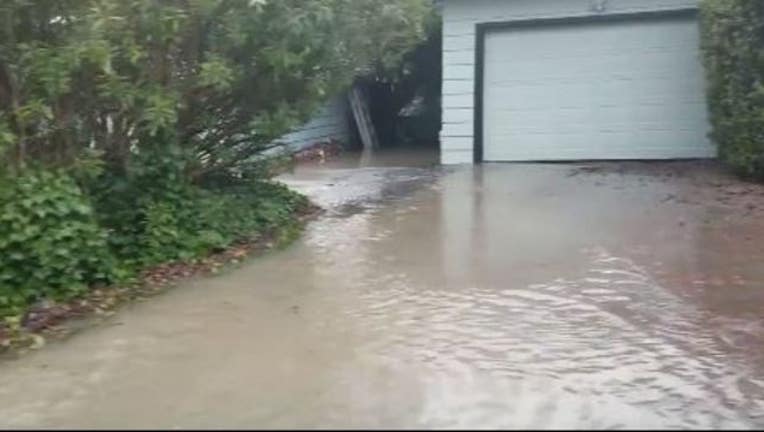 ORINDA, Calif. (KTVU) - Crews are fixing a water main break on Moraga Way in Orinda on Thursday morning.
According to EBMUD, it's a 12 inch cast iron water pipe. Water bubbled up through the asphalt and entered a creek and the backyards of six homes nearby Glorietta Court. There was some landscaping damage to the homes.  
Water to the pipe has been turned off. All of the water ended up in the creek. Two homes are without water.
Traffic is being diverted around a hole in the roadway.
Crews are waiting for PG&E to fix a small gas leak before they begin repairs on the water line. 
It's unclear if it will be fixed before the evening commute. 
At this point, additional details have not been released.