California water restrictions dropping off as drought recedes
OAKLAND, Calif. - Water companies across California are beginning to loosen drought restrictions as reservoir levels rise. 
Valley Water in the South Bay, the East Bay Municipal Utilities District and the San Francisco Public Utilities Commission have already loosened restrictions, and now two others are joining suit. 
Valley Water reduced its restrictions on Tuesday, bringing an end to the 15% mandatory water use reduction countywide.  
 The San Francisco Public Utilities Commission is also rescinding its Water Shortage Emergency and drought surcharges effective May 1. 
They are now asking for only voluntary use reductions.
East Bay Municipal Utilities told KTVU they will assess further reductions at a board meeting in two weeks. 
These announcements follow California Governor Gavin Newsom's state mandates last month which eliminated the 15% voluntary reduction in water usage.
SEE ALSO: Dramatic photos show how storms filled California reservoirs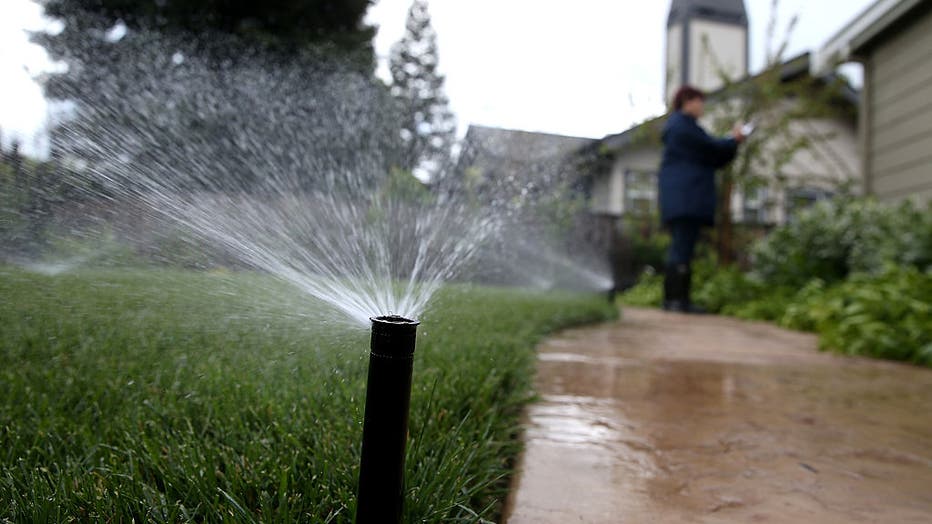 (Photo by Justin Sullivan/Getty Images) (Getty Images)
Experts say water agencies have to strike a balance between the need to sell water, the main source of their income, versus the competing need not to anything goes water use since there's so much uncertainty about future water supplies.
Though, certain restrictions will remain: like no irrigating while it is raining and not hosing off driveways, though many restrictions depend. 
State restrictions and prohibitions remain on using water for business and institutional decorative landscaping.