California deadly storms: Here are the lives lost from severe weather
OAKLAND, Calif. - Gov. Gavin Newsom said the recent storms in California have proven more deadly than last season's wildfires.
At least 20  people had died through January 10 due to the severe weather, he said while visiting storm-ravaged Santa Cruz County. On Wednesday, a woman's body was found in a car submerged in Sonoma County, officials there said.
With more flooding, strong surf, falling trees and other hazards, it would not be a surprise to see the number of untimely deaths rise higher. A search was underway for a 5-year-old boy who was swept away by rushing water in San Luis Obispo County.
Here's a look at the victims and what we know about the circumstances of their deaths.
Sonoma County 
Aeon Tocchini, 2, was killed January 4 when a rain-soaked redwood tree crushed him during the heavy rains in Occidental, officials said. He was sitting on the couch when the massive tree toppled over onto the family's trailer home, they said.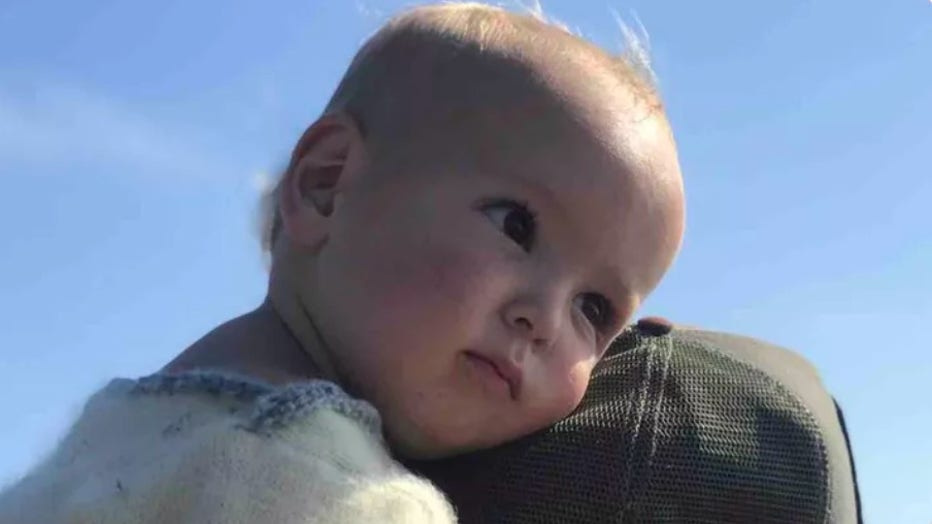 Aeon Tocchini, photo credit: GoFundMe
Daphne Fontino, 43, of Ukiah,  was found submerged in her car in flooded Forestville waters on Jan. 11, the Sonoma County Sheriff's Office said. 
Gene Beauchamp, 71, of Colusa and Phil Mabray, 61, of Biggs died Jan. 11 in Sonoma County during the pending storms, prompting them to turn on their gas generators inside the home, the sheriff said.
They were found on the 300 block of Spinnaker Close in Sea Ranch, a remote area an hour north of Jenner, according to Deputy Rob Dillion.
Edgar Castillo, 37, was killed Jan. 7 when his truck overturned and went down an embankment near Manchester, in Mendocino County. A former San Jose resident, he was doing tree-clearing work for Pacific Gas & Electric when he died. His passenger, a 24-year-old man, suffered major injuries.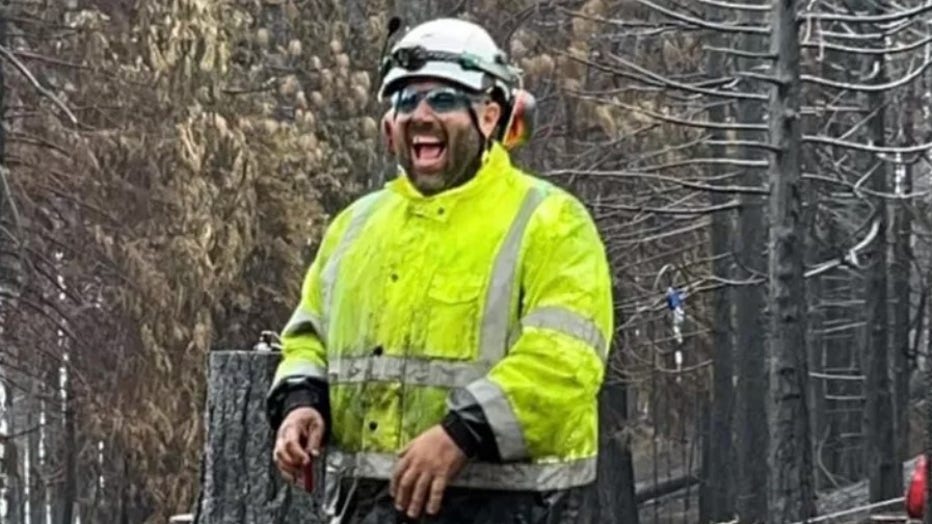 Working for a subcontractor of PG&E, Edgar Castillo died Jan. 7 in a crash on his way to clear roads in Mendocino County, according to the Sheriff's office. Photo credit: GoFundMe
Solano County
A 19-year-old driving eastbound on Vanden Road in Fairfield encountered a patch of standing water and hydroplaned, losing control of her car. She died after crashing into a light pole on Jan. 4, police said.
The woman was identified by the Solano County Sheriff-Coroner's Office as Marmsha Nash, according to the Daily Republic.
Santa Cruz County 
Gary Yules, a 72-year-old Santa Cruz man, died December 31 when a tree fell on him at Lighthouse Field State Beach, according to park officials.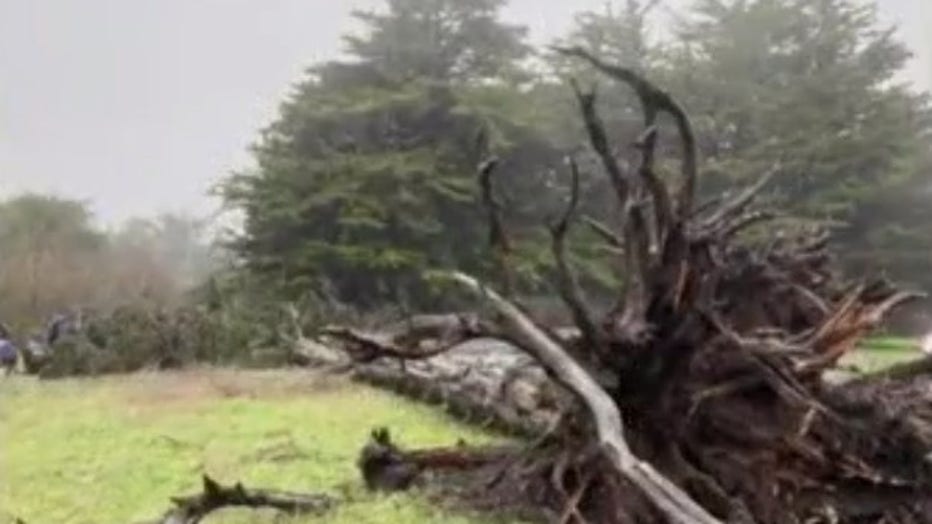 A 72 year old man was killed by a falling tree on Dec. 31 in Santa Cruz.
Sacramento area
One man and two women died in Sacramento County when Highway 99 flooded during the New Year's Eve storm.
Mei Keng Lam of San Leandro was one of the victims. The 57-year-old was found dead in a submerged car off the highway.
Katherine Martinez, 61, of Orland, was found dead in her submerged car in a ditch near New Hope Road, west of Galt. Her family said she had gone out to help her son, whose motorcycle was stuck in the mud, according to the East Bay Times.
Steven Sampson, 45, of McAlester, Oklahoma was also a victim of the highway flooding, officials said.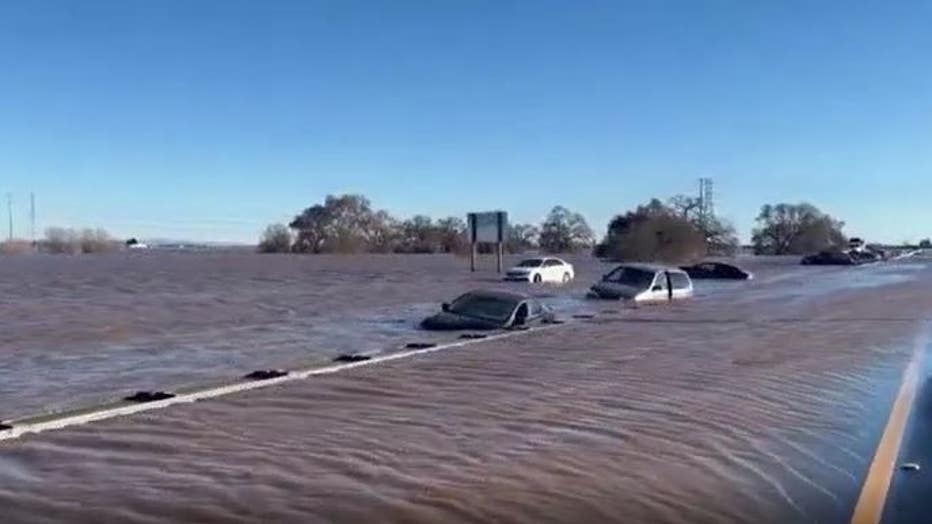 Flooding on Highway 99 in Sacramento County. 
Rebekah Rohde, 40, died on January 7 near North 5th Street, south of the American River. Steven Sorensen, 61, died January 8 on Roseville Road near Tri Stations Road in North Highlands. Both were unhoused and killed when trees fell on their tents, Fox40 reported.
Central Coast
A woman drowned in her car on flooded Avila Beach Drive along the Central Coast on January 9, according to the San Luis Obispo Tribune.
Mendocino County
Susan Stever, a 68-year-old woman from Fort Bragg, was killed by a tree that fell into her home on North Highway 1 while she was asleep, the LA Times reported.
Tulare County 
A driver was killed when a tree fell on his pickup truck around 5:30 a.m. on Highway 99 near Visalia on Jan. 10. A motorcyclist, a 58-year-old man from Cutler, was killed in the ensuing pileup, according to Fox26.
Mariposa County 
George Theocharous, 51, and Ming Yan, 35, of San Jose were killed on Dec. 27 in Yosemite National Park in a rockfall east of the Arch Rock Entrance Station, the Los Angeles Times reported. 
San Bernardino County 
Christine Flores, 65, was killed when her car went off the road and overturned in a creek in the San Bernardino Mountains community of Arrowbear on Jan. 1, the East Bay Times reported.
They also said that Rodrigo Lucero Bonola, 41, was found dead on Jan. 6 in a drainage channel in San Bernardino.