Wet weather blamed for trees falling on cars in Pleasant Hill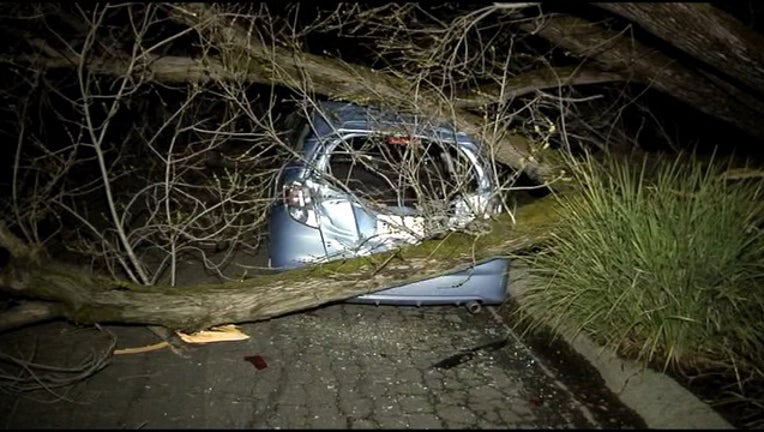 article
PLEASANT HILL, Calif. - The Bay Area is in between storms right now, but Thursday's wet weather is being blamed for a tree falling on a pair of cars in Pleasant Hill.
By Friday morning, crews have already started cutting the branches so that vehicles can pass-- but there is still a lot of work to do.
The trees fell about midnight—residents on the cul-de-sac say after a day of rain and wind-- it was quiet-- and that's when the tree fell without warning.
"I was just in my bedroom," said Lauren Lovett, "and the whole tree had fallen over." 
Residents say one of the cars is a total loss, but it could have been worse. Fortunately, no one was injured when this tree came down.