Whale washes ashore near Bodega Bay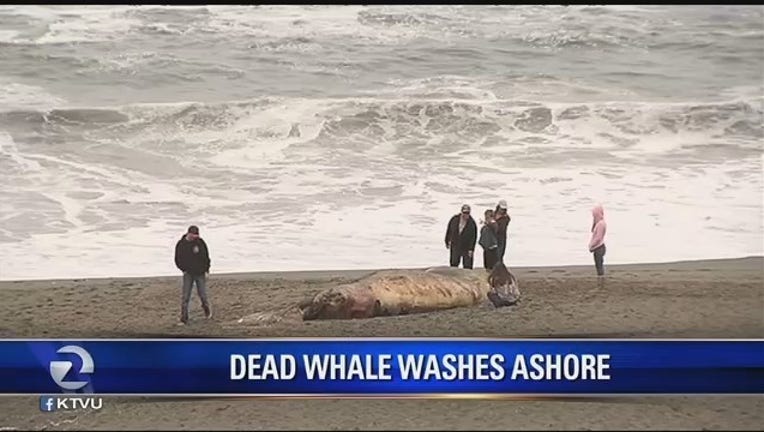 Park Rangers discovered the latest whale, a 28 foot juvenile Gray Whale, on Portuguese Beach in Bodega Bay on Saturday. At this point, no word on what killed the whale, which appears to have been dead for some time.
More than half a dozen whales have washed ashore in the last two months. This latest whale has beach goers like Pamela Van Paris worried about the health of the sea creatures.
"It's kind of like in the mines, the little bird in the cage," said Van Paris. "It's all of these little things that are coming together that certainly do show that there's something happening to our world and what are we going to do about it?"
Marine experts from the Marine Mammal Center in Sausalito said the seeming rash of whale deaths is still within normal parameters.
Various species of whale at various ages have been washing ashore. Some with signs of ship strike, others with signs of predation, and others simply appeared to have died of old age. Mary Jane Schramm from the Gulf of the Farallons National Marine Sanctuary said the concern is those whales washing ashore that seem to be malnourished. "The Farallons sanctuary also has a research vessel going out this weekend," said Schramm. "We're going to start looking at oceanographic data and see is there the normal amount of food out there."