Wildfires burn in San Joaquin County, San Bernardino National Forest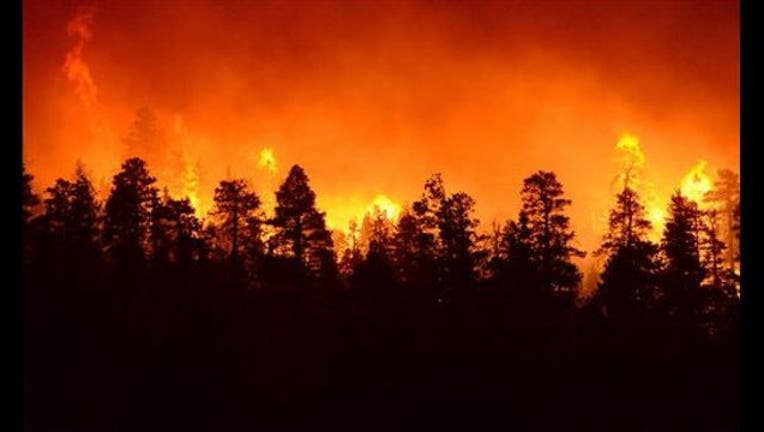 article
SAN JOAQUIN COUNTY, Calif. (KTVU) - A wildfire kicked up in San Joaquin County on Thursday afternoon. It destroyed three homes, and left one person injured.
The fire burned off Route 120 in the farming community of Del Rio, which is southeast of Stockton on the main road between the Bay Area and Yosemite.
Cal Fire estimates about 50-100 acres burned.
The fire started around 2 p.m. and mainly burned trees along the Stanislaus River.
About 100 people had to be evacuated.
Stanislaus County Sheriff's deputies started escorting those people back home later Thursday evening.
Firefighters contained the fire around 9:30 p.m.
Meanwhile a wildfire is spreading in Southern California in the San Bernardino National Forest, near Big Bear Lake.
As of 10 p.m., it had burned about 10,000 acres. Much of the area burned was timber.
About 200 children were evacuated from summer camps, and other evacuations have been ordered.
Flames are threatening about 150 structures. Most of those structures are cabins.
A 74-year-old backpacker had to be rescued. The Pacific Crest trail is closed in the area.